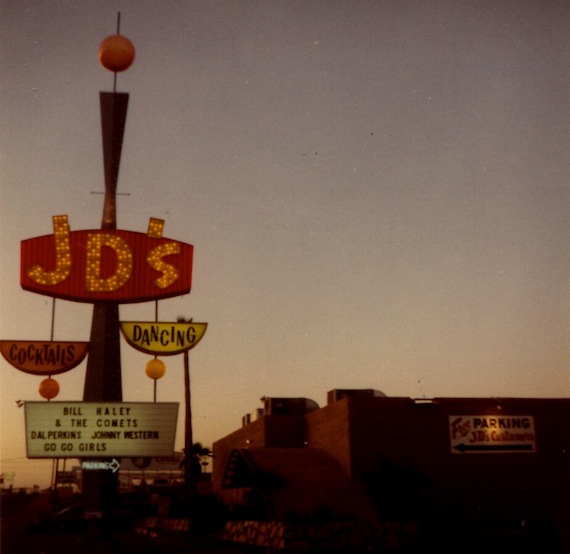 Old Gold: Sonoran Country, Garage Blues, Pop, Soul, and Avant-garde from Arizona, 1951-1971
Border hawks and radical sheriffs may unjustly define Arizona's national profile, but there are powerful vibrations still at play in the dry air of the Sonoran Desert — echoes of old Hoozdo Hahoodzo — bouncing off the rocks, through the canyons and off the cacti.
The songs featured here span many genres, all recorded in Arizona between 1951-1971: dusty garage rock, riffing funk, Latin soul, psychedelic surf, lonesome queens and kings of country, and hot breeze lounge. They're sounds of Old Gold, sounds of an older, even weirder, Arizona.
MP3: Old Gold :: A Sonoran Soul Mixtape (35 min.)
tracklisting after the jump. . .

The Hobbit – Top of the Morning [1966]
The Al Casey Combo – Laughin' [1962]
Eddie Dimas & The Upsets – Por Perido Amor [1966]
We the People – Function Underground [1969]
Vernon Wray – Lonely Son [1972]
Condello – Oh No [1967]
Ed Lee Natay – Santa Ana Bow and Arrow Dance [1951]
Jimmie "Playboy"  Knight with Henry "Mojo" Thompson – Little Ann [1962]
Wanda Jackson – Right or Wrong *recorded "in person" at Mr. Lucky's, Phoenix, AZ
Reverend Louis Overstreet – Say Seven Prayers [1962]
Lee Hazlewood – Son of a Gun [1963]
Kennelmus – Goodbye Pamela Ann [1971]
Duane Eddy – Movin' and Groovin' [1957]
words / j woodbury photo / vintage phoenix