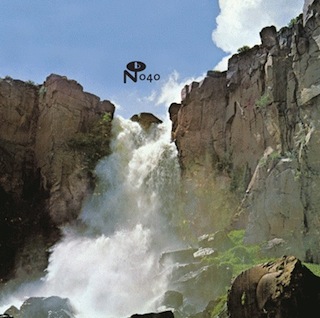 The term "apocrypha"  comes from the Greek for "hidden things."  Applied the Christian Bible, it covers a wide swath of books deemed "non-canonical"  by one denomination or another. The books and stories found within are pretty wild: there are dragons, beheading heroines, and Christ, as a young boy, animating clay pigeons.
Generally speaking, the Bible is comprised of a bunch of weird, weird books, but the scattered books of the Apocrypha are especially far-out. The same goes for the 20 gospel tracks found on Numero Group's newest installment in its Good God! series, Apocryphal Hymns. Behold "I Hear You Calling," by Francis Reneau & the Mission Singers. The song alternates between creeping spaghetti western ambiance and a slinking vocal that wouldn't sound out of place paired with the animated introduction of a '60s Bond movie. Its widescreen ambition, bombastic and sensual, likely sounded out of place even in the most progressive church services.
Elsewhere on the album, the link between the flesh and the spirit is further blurred. "Come Holy Spirit," by God's Band, is a tender, moving slow jam, it's sacred subject matter in no way diminishing its sexual energy. The Gospel Cloud's "Let Us Pray" follows a similar template. Sounding like something Art Laboe might spin on the late-night dial, it's a sexy slow jam of an altar call.
Apocrypha Hymns is mostly devoted to make out jams for God, but there are even stranger deviations from the gospel playbook featured on the album. Reverend Otis G. Johnson's bleak synth hymn "Walk With Jesus," with its primitive drum track and gossamer keyboard tones, sounds as alien as a Suicide record (Numero Group will issue a collection of Johnson's work, Everything — God is Love '78, in conjunction with this release). Chester Lewis' "Precious Lord," a shimmering steel guitar instrumental, marries a bluesy thrust to island-inspired tropical vibes, punctuated by a crashing drum kit at its powerful climax. Dwain Vinyard's "Searching for the Truth" is a smooth jazz-funk odyssey, with fluid bass and a gliding acoustic guitar. "While you're looking all around you," Vinyard sings, "You're trying to find, peace of mind. Jesus holds the answer you are trying to find."
The songs on Apocryphal Hymns are powerful in their diversity, and resolute in their passion. The double LP comes packaged in four variant LP covers, Woodland Twilight, Seashore Morning, Mountain Waterfall, and Sunbeam Canyon, a nod to the stock album covers that were common on private press LPs of the early '70s. The nature scenes depicted are indeed beautiful, but the generic nature of the covers is humorous considering the unique and bizarre music found within. Book, cover, judging, etc. words/ j woodbury