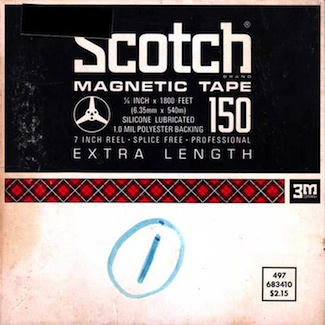 The bones of the Velvet Underground's carcass have been picked over many, many times since Lou Reed left the group in the summer of 1970, from greatest (non) hits comps to outtakes collections to live albums. Most recently, the band's epochal debut was given the "super deluxe" treatment in the form of a six-disc box set crammed with alternate mixes, audience recordings and rehearsals. But after all these years, is it still possible that some of the Velvets' greatest work remains unreleased and mostly unheard? Absolutely.
In late 1969, Lou Reed, Sterling Morrison, Doug Yule and Maureen Tucker played an extended residency at the Matrix, a small club on Fillmore Street in San Francisco, at what is arguably the peak of this latter day lineup's onstage power. Performances from these shows were recorded on a tape deck by guitarist Robert Quine, later compiled into the essential, but frustratingly lo-fi Quine Tapes. A few, better quality tracks from the Matrix dates appeared on the VU's classic Live 1969 collection. But that's just the tip of the iceberg. According to VU historian Richie Unterberger, Matrix owner Peter Abrams retains four hours worth of half-inch, 4-track, stereo live recordings of the band — 42 tracks of creamy Velvet goodness.
How can you hear these tapes? You can't. At least not in full. The only evidence we have of them is this half hour sampler of incomplete fragments — a tease if ever there was one. But it's an amazing tease. Contrary to popular belief, the bands sounds right at home — positively cozy — amidst the flower children of San Fran. From Lou's campy opening monologue to a thrilling seven-minute snippet of what was undoubtedly a much longer "Sister Ray," The Matrix Tapes are a vital document of one of rock's greatest groups. If only we could hear the whole thing.
"They're beautiful tapes," Abrams told Unterberger. "We listened to some playback of a little bit of the tapes about a year ago at some studio in Berkeley and they just sounded great. One of their fans who was [there] said 'Oh, these are the holy grail of Velvet Underground tapes.'" words/ t wilcox
Download: The Velvet Underground :: The Matrix Sampler (zipped folder, 42mb)
For heads by heads. Aquarium Drunkard is powered by our patrons. Help us continue doing it by pledging your support via our Patreon page.