(Volume 20 of Clifton's Corner. Every other week on the blog Clifton Weaver, aka DJ Soft Touch, shares some of his favorite spins, old and new, in the worlds of soul, r&b, funk, psych and beyond.)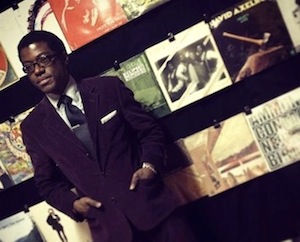 I'm not sure exactly when or how my interest in Brazilian sounds began. Growing up, my parents had tons of Sergio Mendes LPs and jazz recordings featuring Antonio Carlos Jobim, but I always dismissed them as boring easy listening. The first Brazilian song I remember being interested in (i.e. 'obsessed with') was the Os Mutantes version of "Bat Macumba".   DJ Dia would frequently play it in the 60s/soul room at LA indie night, Club Bang. From the moment I heard it, I couldn't rest until I found out who the artist was and owned it.
Hearing that Os Mutantes LP was a revelation. As a fan of 60s psychedelia, elements of their sound were very familiar but hearing them combined with Brazilian styles (as well as avant-garde, classical, etc.) opened my ears to a whole new musical world. Soon I was backtracking and listening to those records I previously dismissed. As well as bossa nova and tropicalia, I've been turned on to the soul/funk stylings of artists like Tim Maia and Toni Tornado, jazz funk hybrids, and a distinctive take on disco.

Normally, for my Clifton's Corner segments, I like to write at length about the tunes I've selected. This time is a little different. For this installment, I'll let the music do the talking.
Previously: Find the Clifton's Corner archives, HERE…