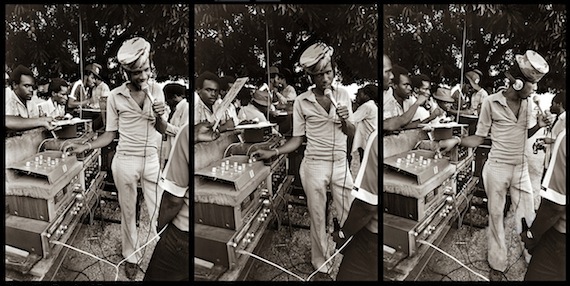 Once again, just in time for your holiday fade out — Bomboclat! Island Soak 4 :: Jamaican Vintage. 21 selections. Predominantly rocksteady…tipping the scales with a heavy dose of instrumentals. Find volumes 1-3, here.

Download: Bomboclat! Island Soak 4 :: Jamaican Vintage (zipped folder)
Rock Steady Party – Glenn Miller
Return of the Ugly – Count Sticky & The Upsetters
It Takes Two To Make Love – The Termites
Slippery – The Crystalites
Tonight – Keith & Tex
Mr. Full Stop – The Original Africans
Hot & Cold – Jackie Mittoo & The Soul Brothers
I Love the Reggae – The Gaylads
Ironside – Sound Dimension
Reggae 69 – Laurel Aitken
Stay Loose Mama – The Ethiopians
Skinheads a Bash Them – Claudette & The Corporation
Pepper Pot – Count Machuki
Cool Cool Rocksteady – Glen Adams
Hot Call – Organ D
Slow Run – Byron Lee & The Dragonaires
The Joker – Lyn Taitt and The Jets
Bongo Jerk – Laurel Aitken
Silent River Runs Deep – The Gaylettes
Double Action – Beverley's All-Stars
Soul Time – Ken Lazarus & Byron Lee and The Dragonaires
Related: Bomboclat! Island Soak: Volumes 1 -3
For heads, by heads. Aquarium Drunkard is powered by its patrons. Keep the servers humming and help us continue doing it by pledging your support via our Patreon page.