2013 has already offered up an embarrassment of riches for fans of the guitar soli world, from necessary reissues of Lena Hughes and Don Bikoff to fresh masterpieces by Chuck Johnson, Glenn Jones and others. But there are still more six (sometimes 12) string explorations worth discovering.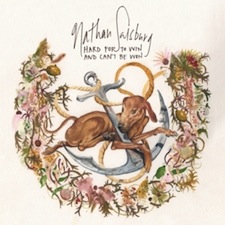 First up is Nathan Salsburg's elegant Hard for to Win and Can't Be Won. Salsburg is a noted roots music scholar — he's the curator of the Alan Lomax Archive and runs the excellent Twos And Fews reissue label — and his deep knowledge of traditional sounds is apparent on every note here. But the LP doesn't ever come across as fussy or overly academic; there's plenty of passion. On Hard for to Win, Salsburg's sights seem to be set across the Atlantic, with melodies and techniques that call to mind the precision and power of Nic Jones, as well as the restless lyricism of Pentangle's Bert Jansch and John Renbourn. It goes without saying that to even approach comparison to those guitarists, one has to be a serious virtuoso. Salsburg rises to the occasion easily: the opener, "First Field Path," is a master class in timing, restraint and casual brilliance. The guitarist even steps up to the mic for a pair of affecting trad-style ballads that match the warmth and wonder of his instrumental pieces. Hard for to Win is a beauty, through and through.
Nathan Salsburg :: First Field Path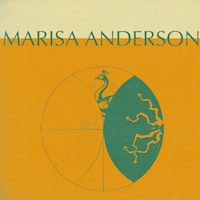 Electric guitar is Marisa Anderson's primary weapon of choice and she wields it well. Mercury, her latest collection of solo recordings, is thick with raw, gospel/blues vibes, without coming anywhere near a cliched move. It's her tone that draws you in, with a light dusting of tremelo (a la Pops Staples) and hot-to-the-touch distortion. Unlike a lot of her peers, Anderson works in miniature form, creating songs that usually clock in at around two minutes. But not a moment is wasted — each tune is packed with economic, intricate and frequently dazzling playing. This music moves magnificently — check out the thrilling, locomotive boogie of "Down The Mountain" and "Mojave," or the massive, tectonic slide guitar workout of "Sinks and Rises." Anderson also excels during quieter moments, such as on the hushed "Colfax," an elegiac sunset of a song that see her briefly moving over to acoustic. Like the Greek god it shares its name with, Mercury speeds by quickly — you'll be going back to dig into this one repeatedly.
Marisa Anderson :: Down Off The Mountain
Bringing a touch of the 21st century to the guitar soli scene, Irish guitarist John McGrath combines loop pedal technology with Takoma-style fingerpicking on his new EP, Lanterns. The results are very cool, suggesting an alternate reality where loop maestro Dustin Wong worked on acoustic rather than electric guitar. Over four tracks, McGrath adds neat harmonic and percussive elements to his sharp solo playing. But it's more than a gimmick — the songs here are uniformly strong, especially the oddly named, but quite lovely "Ghosty's Spinach Song," which closes out the EP.
John McGrath :: Ghosty's Spinach Song
The celestial 12-string compositions that populate Canadian guitarist M. Mucci's recent Dangerous Summer are the kinds of things you imagine being played in a cathedral — some place where the overlapping resonances and fleet-fingered picking patterns can waft towards the heavens. With subtle hurdy gurdy accompaniment by Ben Grossman, these extended pieces can keep company with similarly sublime works by James Blackshaw and even the original Takoma 12-string master Robbie Basho.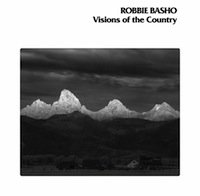 And speaking of Basho … Gnome Life Records' reissue of the man's long out of print opus, Visions of the Country, is an absolute joy. After having put up with scratchy mp3 rips of the music for years, Basho's gloriously gorgeous playing (on both guitar and piano) is presented here in the crystalline sound quality it deserves at last. Visions is a majestic, magical thing, a record that conjures up a shimmering, pastoral landscape of the imagination. Basho's dramatic singing voice is sometimes a hurdle for listeners, but once you've jumped that hurdle, you'll love it. There are few things in life better than Basho communing with the cosmos on the album's closer, "Call On The Wind." He always said that guitarists like him and John Fahey were frustrated composers of symphonic works. Visions of the Country proves once and for all that all Basho needed was his guitar. words / t wilcox
Robbie Basho :: Blue Crystal Fire
Related: Glenn Jones /Chuck Johnson /Imaginational Anthem, Vol. 6: Origins Of American Primitive Guitar