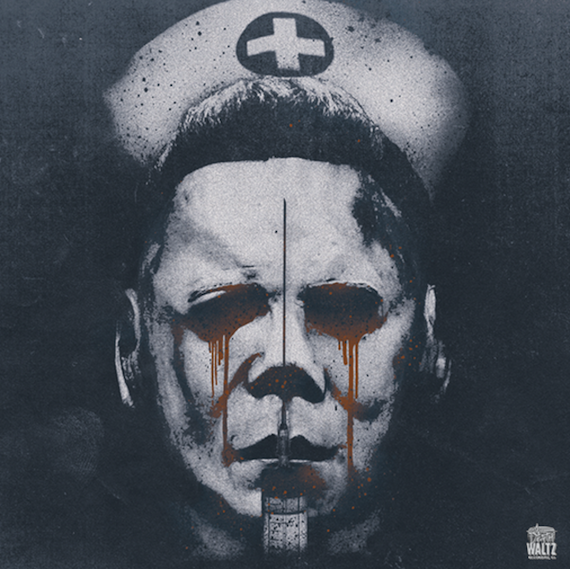 Trick or treat. I was trying to phonetically write out the sound the 'dark' synthesizers gracing the score of John Carpenter's Halloween II, but it just became too ridiculous. But, you know, feel free to give it a spin in the comments. Death Waltz Records specializes in vinyl reissues of classic soundtracks/scores from the realms of horror, sci-fi, and beyond. Their reissue of Halloween II is housed on (appropriate) orange vinyl. Label notes, below.
"John Carpenter and (composer) Alan Howarth managed to take the blueprint of the first film's score and make it bigger, darker and nerve shreddingly intense. Synths wail and stutter as the score progresses to the point where you feel your head might implode from the oncoming onslaught. This score really should be played late at night with all of the lights out."
The soundtrack is presently sold out, but I do have an extra copy for AD readers. To enter, leave a comment with your favorite Halloween music: album, soundtrack, sound design, whatever.