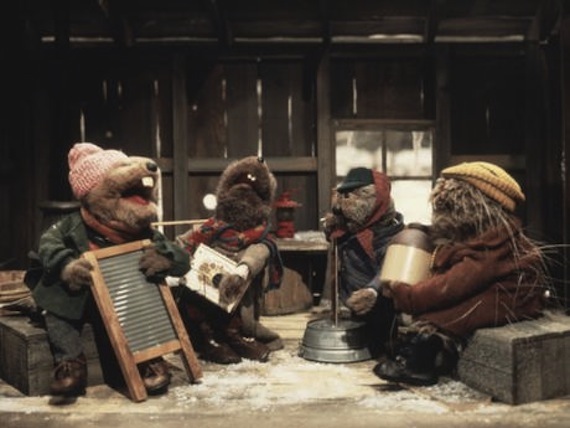 It's the third week of December. The egg nog is spiked, the Christmas tree is trimmed, and if you grew up in the 80s, Jim Henson's 1977 holiday epic, Emmet Otter's Jug-Band Christmas, really needs no further explanation. Unsanctioned soundtrack download and video after jump. Welcome to Frogtown Hollow.
Download: Emmet Otter's Jug-Band Christmas :: Soundtrack (1977)
Instrumental Theme
Intro 1
Barbecue
Intro 2
The Bathing Suit She Wore
Hole in the Washtub
Yancey Woodchuck's Barbeque
Brothers
Riverbottom Nightmare Band
Intro 3
When The Mountains
Closer Now Than Ever Before
Closer/Brothers Medley
When The Mountains Pt. 2
Aquarium Drunkard is powered by its patrons. Keep the servers humming and help us continue doing it by pledging your support via our Patreon page.