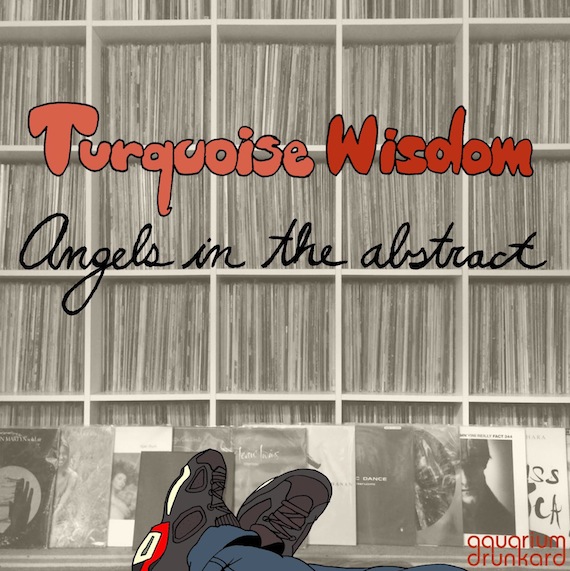 Our compadre Zach Cowie, aka Turquoise Wisdom, returns to AD with some mellow sounds to begin 2014. Last year Cowie posted a tune every weekday from his record collection — all of which can be found and downloaded at Play It As It Lathes. Cowie guests on the Aquarium Drunkard show, this Friday, on SIRIUS XMU.
Cocteau Twins – Cherry Coloured Funk – Otherness – Fontana*
Olivia Newton John – Love Song – If Not For You – Uni
Lucio Battisti – To Feel In Love – Images – Rca
Parsley Sound – Ease Yourself And Glide – 10″ – Mowax (thank You Andy Cabic)
The Durutti Column – Otis – Vini Reilly – Factory
Kate Bush – Watching You Without Me – Hounds Of Love – EMI
Four Tet – Your Body Feels – Beautiful Rewind – Text
John Martyn – Go Down Easy – Solid Air – Island
Paul Buchanan – Mid Air – Mid Air – Newsroom
Charles Hayward & Gigi Masin – Clouds – Les Nouvelles Musiques De Chambre Volume 2 – Sub Rosa
Mary Margaret O'hara – Help Me Lift You Up – Miss America – Virgin
Hosono Haruomi – To The Air – Mercuric Dance – Monad
John Martyn (yup, Again) – Small Hours – One World – Island
*contains a sampled intro from 'the War Of Art' eBook By Steven Pressfield (thanks Chris Holmes)
artwork: courtesy of the lovely and talented jess rotter
For heads, by heads. Aquarium Drunkard is powered by our patrons. Keep the servers humming and help us continue doing it by pledging your support via our Patreon page.