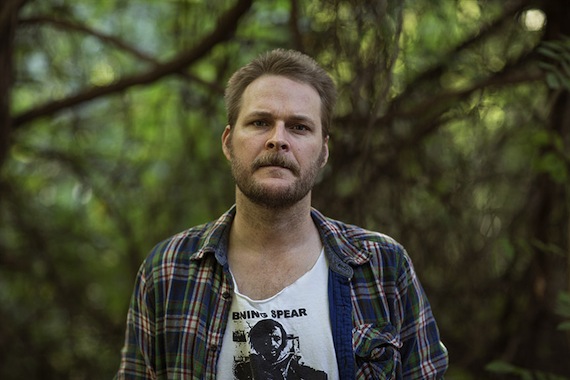 "I had a little bit of a crisis," songwriter M.C. Taylor jokes.
Arriving in Asheville, North Carolina, where Taylor performed earlier this month with members of Songs: Ohia and Magnolia Electric Co. as a tribute to his departed friend Jason Molina, he realized that his denim jacket wouldn't cut it against the Southern January chill. He asked if we could delay our conversation, and when he called back, warmer wear acquired, he was ready to discuss his performances with Songs: Molina (you can — and should — hear recordings of that union at Archive.org) and Bad Debt, the 2010 LP he recorded at his kitchen table, while his newborn son slept.
The story of Bad Debt comes with its own crises: Originally released in limited quantities by Taylor himself, the album's initial CD run was almost completely destroyed during the London riots of 2011, when a Sony warehouse burned. Its songs found new lives on subsequent Hiss Golden Messenger LPs, 2012's Poor Moon and 2013's Haw, but the album remained the skeleton key in Taylor's discography, marking the point at which the former Ex-Ignota and Court & Spark member bloomed into his own, when Hiss Golden Messenger's country soul crystallized.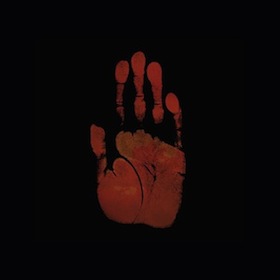 On January 14, 2014, Bad Debt finally saw proper release via Taylor's friends at Paradise of Bachelors. The latest edition is the definitive one, featuring for the first time Taylor's intended track list. It's a tremendous record. Taylor's sturdy croon and acoustic guitar, augmented with layers of echo and foot stomps, sonically suggests Pink Moon, Nebraska, or The Creek Drank the Cradle, but Taylor's ecclesiastic visions are all his own. "The record is about my God: that is, whether I have one, and whether there is a place for me in this world," Taylor writes. "I don't go to church, and I am not saved. I can party too. I can do a saxophone now and again, bang the drum. Bad Debt was my revelation, and there are many for whom I'll never make a record better than this one."
Crisis averted, new jacket secured, Taylor discussed the record and the daunting task of stepping into Jason Molina's shoes.
Aquarium Drunkard: Right now you're doing the Magnolia Electric Co./Songs: Ohia shows, right?
M.C. Taylor: Yes, right now I'm with those guys. We played in Durham, NC last night and drove to Asheville today.
AD: I heard last night was pretty crazy. Sold out, stuff like that.
M.C. Taylor: It was a little intense. I mean, it was intense for a lot of reasons. One, it's just such a small club and that many bodies in there kind of freaks me out a little bit. The more obvious reason is I'm learning this friend of mine's — this friend of ours — music. Maybe I avoided thinking of the sort of gravity or implications of doing that [because] the relationships that people have to his music because it might become a distraction to me. So, the whole process of learning this music, I just sat down and was very methodical about trying to honor his songs, but at the same time make it feel like a genuine performance by me. I'm not trying to cop every single lick that he does, just get the spirit there.

Hiss Golden Messenger :: O Little Light
AD: It makes sense to focus on the material. I don't know any fair-weather Jason Molina fans. I don't know anyone who's like, "Yeah, I kinda like him," or "I got this one record."
M.C. Taylor: [Laughs]
AD: Everybody I know is…
M.C. Taylor: …People that like him tend to really like his music. And he had a very magnetic and compelling thing. Learning his music really has driven that home. Because, with all due respect to him, there's not much to those songs. The thing that makes those songs compelling is the way that he sings them. His most powerful tool was his voice. I mean, he had a real way with melody, and he had a very established vernacular that he worked in, so you know, the same words tend to appear in all of his songs. But the thing that gets to you every time is his voice; his voice is unbelievable.
AD: So you have to figure out some way to step into that role while still being you.
M.C. Taylor: Yeah, I have to figure out a way to get to the heart of that music, but not have it be tribute show. It's a tribute show insofar as it's sort of like an Irish wake. We're not playing this stuff note for note. Those guys, the Magnolia guys, never played the stuff the same away anyway. So, you know, it's been great. I'm very honored to do this with them.
AD: I want to talk about Bad Debt. This is now — correct me if I'm wrong–the third release of the record?
M.C. Taylor: [Laughs] Yes. I released the first vinyl version. I pressed 100 copies of those and sold out really fast. [Then I pressed more,] I basically pressed 300 copies and sold them really fast. I started to work with this record label in London [Blackmaps]. It was right around the time of the riots. Do you remember when that Sony warehouse burned?
AD: Yeah, yeah.
M.C. Taylor: Yeah, so all of the stock was in there. Whatever copies were on the shelves were around, but everything else was destroyed. Then I subsequently had a falling out with that label, sort of about that and some other stuff too, and it kinda disappeared. I still really loved the record. I felt like there was something compelling about it. So we eventually got it back from those guys over there, and I worked with Paradise to put this release together.
AD: So in a lot of ways this is the first wide release of the record.
M.C. Taylor: I think in a lot of ways. This is the first time the track listing is the fully intended track list. There were some songs initially that we excised because the English guys that I was working with thought that they were too religious. [Laughs] Which didn't make a ton of sense to me, because the whole record is full of references like that. But particularly "Roll River Roll" — I don't know what it was about that song. Maybe they just didn't like it, but that was left off, and some other stuff was left off. We were able to put it all together.
AD: This isn't the first thing you recorded as Hiss Golden Messenger.
M.C. Taylor: I recorded a couple things before. I made a record called Country Hai East Cotton, and a record called Root Work, which was basically a live record that drew on material from Country Hai. This is funny to say because I've been making music for 20 years, but this is where I found my zone.
AD: It seems that way, listening to it in tandem with Poor Moon and Haw. It feels like this is the record where you hit your stride.
M.C. Taylor: Yeah.
AD: You became a father shortly before you recorded Bad Debt.
M.C. Taylor: Yeah. My son was born in March of 2009, and at the time my wife and I were living in a little farmhouse in Chapel Hill. Shortly thereafter, when my son was three months old, we moved to this very small town called Pittsboro, way out in the woods. There's a settlement called Saralyn in Pittsboro. It's basically like a hippie settlement. This professor at UNC [Wallace Kaufman, author of Coming Out of the Woods: The Solitary Life of a Maverick Naturalist], back in the '50s or '60s, bought a huge tract of land, hundreds of acres. He basically sold it at 20 acres a pop to all of his friends. So these were like artists, musicians, Buddhists. There's this heavy Buddhist vibe out there in Saralyn. The people out there built all these houses. So we moved into one of those houses. They all look the same; they're all built out of cedar, which is what grew there. So we saw this house, and we were thinking, "Well, it's now or never. We say that we've always wanted to live way out in the country." So we moved out there. I was doing contract work. I was working from home, taking care of Elijah. My wife is a teacher, and she was getting up really early. We were just out there, kind of alone. We had neighbors that we could walk to go see, but you know, I mean, I feel like that record grapples this desire for and fear of solitude, which is not something that gets talked about with that record. It's a lonely sort of record, but at the same time it revels in that feeling. It feels good, but I think that it got to this point where the loneliness was too much. We ended up leaving. It was a little too much.
AD: The record sort of vacillates between being at peace with itself and moments where it feels very fraught. "Far Bright Star" has moments of very calming elements, and some more "holy shit" kind of moments. My father has talked with me about becoming a dad, how it forced him to come to grips with his own faith, his beliefs — very quickly.
M.C. Taylor: I feel like, at least for me, [that makes sense] because when Elijah was born there was this sense that I have a lot less control of things than I think I do. That was really a relief. I had been looking for a place of solace, or some sense of safety. It is a searching record and a reckoning with this idea of how much we're in control. Whether there is a place of safe harbor, whether that be faith or something darker. That was on my mind a lot. Also, at the time, it's important to point out: I didn't intend for people to hear it, really. I feel like that's a big part of it in a way. It's such a small little record, and I'm such a small little person, but seeing the way that people reacted to this thing that was very personal made me reevaluate what I could or was willing to put into my music. Coming to this understanding that people crave this sort of genuine display of emotions. I'm in a place where I can do that, I can provide that. I haven't always been able to do that. There's been a lot of times when I was too scared to do that. But I'm a grown up, you know. I have two kids now, and I like to talk about love. There's no time to be afraid of that thing anymore for me. words / j woodbury
Related: Wooden Wand Interviews Hiss Golden Messenger