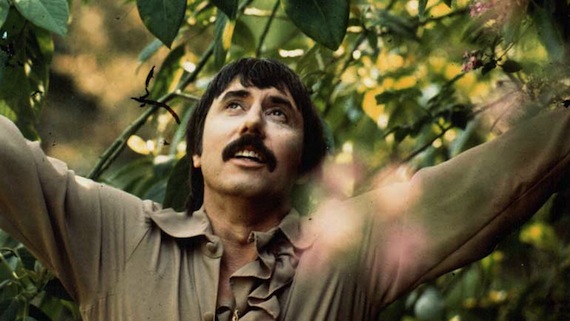 Singer, songwriter, raconteur and businessman, Lee Hazlewood was an industrious cat. In addition to his own work, Hazlewood's label inprint, LHI, released scores of material by other artists. Released last year, the multi-disc, and multi-faceted, collection There's A Dream I've Been Saving, serves as both a clearinghouse and celebration of the label from 1966-1971. Which brings us to The Woodchucks. Written and produced by Hazlewood and released on 7″ in 1970, the 'surf' instrumental pastiche, "Angry Generation," takes massive cues from both Dick Dale and Link Wray. And does it well. A Cowboy In Sweden this is not.
The Woodchucks :: Angry Generation
And in a poetic move, the song was later covered by Dick Dale, himself.

Below: Footage of Hazlewood performing the title track off the lp,  A House Safe For Tigers, taken from director Torbjî¶rn Axelman's film of the same name.