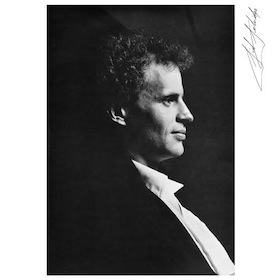 In his tome It Came From Memphis, author Robert Gordon called Sid Selvidge the city's "pre-eminent folkster." Any argument to the contrary would likely be settled by one or two spins of The Cold of the Morning, Selvidge's 1976 masterpiece.
The record recently has been reissued by Omnivore Records, produced by Sid's son Steve Selvidge, of the rock & roll combo The Hold Steady. Under his Steve's watchful eye, his father's defining album is given a new opportunity to shine. And it shines: His voice is clear and present — sonorous but not affected or pretentious. His guitar work is stunning, its subtle picking demonstrating all the lessons Selvidge gleaned from Harry Smith's Anthology of American Folk Music and bluesman Furry Lewis. Just to shake things up, Mud Boy and the Neutrons, helmed by Selvidge's friend and compatriot Jim Dickinson, show up on a few tracks just to hint at the demented blues deconstruction Selvidge and Dickinson would help their friend Alex Chilton get up to.
Selvidge passed away nearly one year ago, in May of 2013. In his liner notes of the new edition of the record, Memphis-based writer Bob Mehr suggests that Cold of the Morning captures the "essence of the man." Again — anyone looking to dispute should simply put the album on. Steve Selvidge took some time off from prepping for the release of The Hold Steady's new record, Teeth Dreams, to discuss his father's classic and his legacy.
Aquarium Drunkard: I want to start by stating that The Cold of the Morning — just wow. This is a great record, man.
Steve Selvidge:Yeah it is.
AD: How did you hear it? Was it something your father played for you growing up, or was it something you discovered on your own?
Sid Selvidge: It came out when I was three. Early on it was just kind of "what dad did," you know? I can remember my aunts and uncles playing it, being at my cousins' house and it being on. And then you know, as I got older it was something I got into.
I'm not sure when it stuck out as being something special. It was just one of my dad's albums, [but] like any great album, there's a phase where it's all you're listening to. As I got to be in my 20s and stuff, I'd have big Cold of the Morning phases. We'd go back-and-forth talking about it. It was really toward the end of my dad's life that it became, "Hey, wait a minute. This is 'the' record, this is the classic." Kind of the focal point, I guess. [His] mortality being a part of it, you know? There wasn't really a winding down [but in the twilight of his life] the context shifted, and it became very apparent where this record's place was.
AD: That was the case for you and for him as well, right? Did he feel that Cold of the Morning was his classic as well?
Steve Selvidge: Yeah, I think so. He told me that. He certainly was fine with all his records; he put all of himself into them. But yeah, he felt that this was his best record, and certainly his clearest statement of who he was as an artist.
AD: It's such an interesting record. The tracks with Mud Boy and the Neutrons [the loose cannon roots outfit Selvidge and producer Jim Dickinson performed with], the more unhinged tracks, are really fantastic, but then the rest of the record is sonically sparse. When you compare it to its contemporary records, such as Alex Chilton's Like Flies on Sherbert, your dad's sound captures the other side of the coin of that stuff. Whereas Big Star's Third and Sherbert draw a lot of emotion out of a very chaotic sound, it feels like Cold of the Morning draws its power from a different place: It's clean, it's distilled.
Steve Selvidge: It's much more elegant.
AD: Yeah, "elegant" is the exact word I'm fumbling for.
Steve Selvidge: It very much is the opposite side of the coin, because the record came out of his residency at the Procapé, and you're talking about a musical roadmap that is Big Star's Third. All that was contemporary. It's interesting, because I'm going through all this stuff and doing a ton of tape transfers for those bonus tracks. A lot of these songs my dad had recorded versions of way early on. I've got a version of "Many a Mile," which I'm assuming was cut by Don Nix around the time of the Portrait album on [Stax subsidiary] Enterprise in the late '60s. The version is pretty transcendent. It was a project of that environment that gave us Third. But it's much more elegant. My dad was very determined with the way he did things. He was very much an academic, too. I don't want to say it's an immaculate record, because that makes it sound bookish or like it doesn't have a soul, but he was very deliberate with the way he did things. So I think he crafted the record as such.

AD: It doesn't sacrifice any of the soul or spirit of the record at all.
Steve Selvidge: Oh yeah.
AD: Cold of the Morning was your father's third record — after Portrait and after a sophomore record that never came out. What's the story there?
Steve Selvidge: The second record… He was signed to a deal with Elektra in the early '70s. He went down to Muscle Shoals and cut it. Cut the album, did the artwork, mastered the record. It was as in-the-can as a record could be. And then Elektra got purchased; the Asylum deal came up. They said, "We got three folk singers, we need one. So Harry Chapin, you're the guy." It completely cut the legs out from under him. But it was a blessing in disguise. As a solo artist, if people put a band around you, you're kind of at the mercy of whoever's producing you and whoever put the band together. All those guys at Muscle Shoals are great; history has proved they are a world-class rhythm section. But I think by [that point] they'd been cranking out a lot. They just didn't jive with what he was doing. He felt like they didn't completely comprehend where he was coming from. So he was glad the record was never released. He was not into how it came out. It was shelved and never saw the light of day. That's what led to Cold of the Morning.
AD: Were there troubles at Peabody too? Was there trouble with Cold of the Morning being released?
Steve Selvidge: It was a guy named Robert Williams. Peabody was sort of an ethereal concept. It wasn't like, here's a label, here's the label office, you go in and there's a receptionist. It was like, let's start a label, you know? They were all in it together. My dad was part of the creation of the label. Robert was the kind of person who loved to start things, but once it became a reality and needed to be maintained, he wasn't interested. So it was like, "Okay this is all ready to go," and he said, "Mmm, I'm going to go start a speaker company." It wasn't like, "we're not doing this," it was more like "you can have it, it's all yours." Then [Sid] became the sole, driving force behind Peabody.
AD: I'd bet your dad, because of the experiences with Portrait and the second record, was probably in the mood to take care of things himself.
Steve Selvidge: Absolutely. He'd been playing with Dickinson so long. By that point they'd known each other for 15 odd years or something. My dad got to Memphis in '61, and met Dickinson shortly after. So he knew him and knew that Dickinson knew him and that they could just hole up and make this record together. There was zero outside influence. It wasn't a label situation going "Where's the single?" or "This is what's hot, we gotta do that." You know, it was a purely artistic statement.
AD: Eventually, your dad turned down a deal from Rolling Stones Records as well, right?
Steve Selvidge: Yeah, and Dylan was starting a label too, and [a deal to sign to that] got floated around as well.
AD: What kind of insight do you have into his decision not to go down those roads? Those seem like opportunities that might have been sort of difficult to turn down.
Steve Selvidge: I mean, he knew from his gut they were just vanity labels. They weren't real labels. And if history has shown us anything, I mean, name me one record on Rolling Stones Records or Bob Dylan's label. You can't, it doesn't exist except for whatever Rolling Stones albums came out. He just knew that whatever short-term financial gain [that would come from it] would wind up diluting [his work] or have him just sort of chasing his tail. He just wasn't interested.
AD: That all ties back into the precision of Cold of the Morning. It's rare you hear about that approach not only in someone's musical output, but their personal lives as well. You're in the music business, so you know how rare that is.
Steve Selvidge: Yeah [laughs]. Definitely. It's solely who he was, it's how he approached everything. I mean, from photography to artwork to balancing his checkbook.
AD: When you listen to the record do you have particular songs that speak to you more than the others?
Steve Selvidge: The big hits for me — and I mean, I love the whole record, it's all great — but the ones that for me were "Frank's Tune." I love playing that on guitar. That and "The Outlaw," both. "Bo Weevill," obviously is a standout because of its remarkable vocal. "Danny Boy," that's just a destroyer.
AD: You don't hear "Danny Boy" sung that way anymore. There's no cheesiness, no overselling it. It's refreshing to hear it sung that way.
Steve Selvidge: There's zero green beer being served. [Laughed] But that and "Miss The Mississippi and You." The guitar figure in that is just… hard to fucking play, I'll tell you that.
But yeah, "Frank's Tune" and "Miss The Mississippi and You" are always the ones I'm anticipating. On any great record, one you love, there are those songs. Like, "Battle of Evermore" is pretty cool, man, but I kinda need to get to "Stairway to Heaven."
AD: I get that way with "Frank's Tune," and I love that transition from "Wish I Had a Dime" into "Judge Boushé." Your dad's slide work is insane.
Yeah, it was fun for me [to put together]. I remember first learning to play "Judge Boushé" and how fortunate I was to have that textbook there. It wasn't something I was like, "I need to learn 'Judge Boushé,'" it was just like a puzzle [where I said] "What is that? Let me try that. Oh yeah, that's it. Cool!"
AD: I read you're an expectant father.
Steve Selvidge: Well, I've got a three-year-old daughter and a boy due in June.
AD: So between that, Hold Steady's Teeth Dreams, and Cold of the Morning, this is a big year for you.
Steve Selvidge: I call it my "year of releases." I feel like I should put out a seven-inch just for good measure.
AD: I have to imagine that it feels good to honor the memory of your dad this day. I imagine it's a little more emotional than the average CD you put out.
Steve Selvidge: It's a lot of things wrapped into one. I mean, this project got started right before my dad died. He was really sick. There was talk about his label here in Memphis putting it out, but it was like, "Cheryl from Omnivore really wants to do this, it's in your hands. I can't make a decision about it." He was just dying. So he left it in my hands. Omnivore just has a bigger presence, and I wanted this album to get the biggest release possible. And then he died, and it was just starting to work on the album, which means transferring the tapes, looking through the outtakes and stuff. So that was really cathartic and good. Once I got immersed in that, it was like he was there. It wasn't like I was breaking down every time the tape rolled; it was just working on it. That kept me close to him. The timing just sort of happened that it turned from a reissue into a tribute. There was an obituary, the eulogy, and we'd put on a concert for him last June after he passed, but this is sort of the real public statement. It goes back to the fact that the album represents him so well. This is who he was. There's no more fitting a tribute to him than this record. words / j woodbury