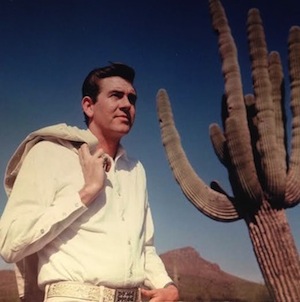 For every hobby there is an obsession. If it's worth obsessing about you have to go all in. Pile up too many and it begins to become a problem. I've waited three hours to fill a growler of beer at Hill Farmstead in VT, have a weekly pull at the local comic store, driven to Mississippi to play $1 craps, visit Princeton Record Exchange monthly, horde away all my original Mountain Goats Shrimper tapes, place hundreds of seeds along every windowsill in April, have six editions of The Sun Also Rises… and then among all this chaos of catching up, checking in, and organizing by ABC order along comes Record Store Day. The day to drop our headphones, leave our tiny, dark spaces, and attempt to grab the last orange cream-colored 12" vinyl of Nurse With Wound playing Smiths covers recorded in some dude's lakeside cabin in 1992.
Most Record Store Day releases seem quite ridiculous, but if it gets people to record stores then by all means let them come. I spent years working in record stores (Vintage Vinyl in Fords, NJ, and Cheap Thrills in New Brunswick, NJ) and they helped to lay the foundation for almost all my social interactions outside of getting my ass kicked in school. Besides the obvious enjoyment of holding a piece of vinyl in your hands or discovering they left a rare Nancy Sinatra CD in the dollar bin, independent record stores were/are the equivalent of a great local coffee shop or the dank bar where your friends meet.
This year, the southwestern record store chain Zia Records is issuing an excellent Waylon Jennings / Sanford Clark single recorded in the '60s at Audio Recorders in Phoenix, AZ. The photo alone of this place oozes audiophile pleasure. I can imagine some of my friends wiping their bodies all over the walls.
The Waylon Jennings track, "My Baby Walks All Over Me," is pre-outlaw era Waylon. Early Waylon, like early Willie, lacks the signature touch he hammered out in the '70s, but this track rolls along well during its scratchy two minutes as the "tuff" narrator admits where he truly stands, "I'd walk on any man, who tried to steal my baby, but my baby she walks all over me." The type of song I'd like to imagine playing while I step into a bar.
Surprisingly the real treat of this single is the Sanford Clark song, "It's Nothing to Me." I had never heard Sanford Clark prior to this track and a quick Wikipedia search begins unfortunately with, "For the boy involved in the Wineville Chicken Coop Murders, see Wineville Chicken Coop Murders." And then, "Sanford Clark (born October 24, 1935) is an American country-rockabilly singer and guitarist best known for his 1956 hit "The Fool," written by Lee Hazlewood." This Audio Recorders track drips with discovery. This is the glory of Record Store Day. This is a guarantee — I'll be seeking out some Sanford Clark on my next record store visit. Sanford's disinterested vocals injected with some fuzzed out pedal steel and cranky guitars and canned gunshot sound effects pair perfectly with the narrator's current stance on life: "Tomorrow someone will bury you, oh well that's life, or it was, it's nothing to me." Suited for and set in a bar, the song has none of the welcoming spirit of the Waylon track. Rather, this is the end. This is the song to leave the bar, beat and battered and ready to walk home. Tomorrow is another day. "See that man, she belongs to him, buddy. Better drink up and go while you can…"   Happy Record Store Day. words / j gleason