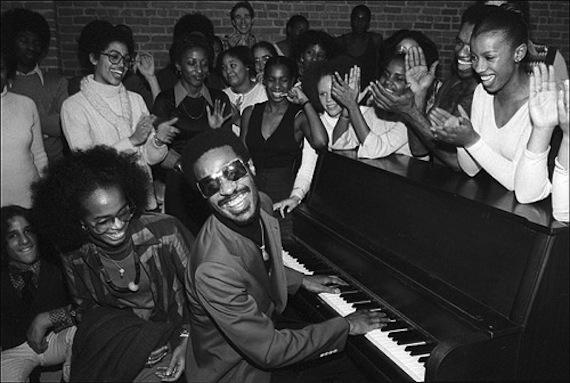 There are very few artists who had album runs like the one Stevie Wonder pulled off in the '70s (the Stones come immediately to mind). The following set, from January of 1974, finds the artist in the midst of a creative high while touring the UK. Recorded after Innervisons and prior to Fulfillingness' First Finale, the man is on fire here – an incomparable force unto his own. Do not miss this.
Download: Stevie Wonder @ The Rainbow Theatre — London, 01/31/74
Do our mixtapes, features, interviews, essays, and original sessions make your listening life better?  Help us continue doing it by pledging your support via our Patreon page. Doing so will get you access to our secret stash—including bonus audio, exclusive podcasts, printed ephemera, and vinyl records—and help us keep an independent publication going.