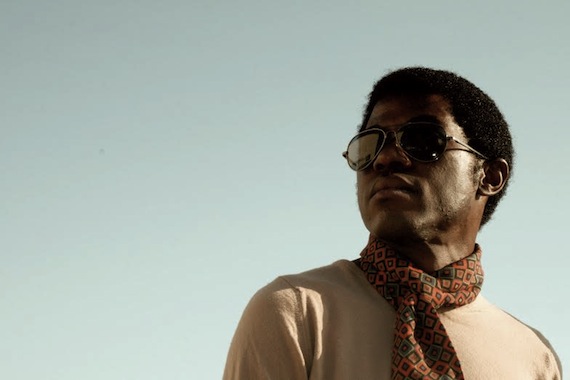 (Volume 22 of Clifton's Corner. Clifton Weaver, aka DJ Soft Touch, shares some of his favorite spins, old and new, in the worlds of soul, r&b, funk, psych and beyond.)
Sometime during the 1960s it seemed almost every pop/rock group had the same idea, "let's put a sitar on this!" The two most prominent examples are The Beatles' "Norwegian Wood" and the Stones' "Paint It Black", but it was the Yardbirds who beat them both with an early version of "Heart Full Of Soul". Regardless of who was first, or why, some of my favorite 60s tunes make use of the sitar and other eastern elements. Conversely, and just as interesting, is the effect that western artists were having on the music being made in the east. Musicians in India, Turkey, and beyond began incorporating sounds from psychedelia, pop, and r&b/soul to create some of the most compelling and truly progressive music of the era. The following sampling highlights nine of my favorites. Dig in and enjoy.

Phil Upchurch :: Sitar Soul – From the LP Lovin' Feeling, the jazz legend's take on the then prevalent Indian influence on pop music.
Larry Williams / Johnny "Guitar" Watson, & The Kaleidoscope :: Nobody – Interesting song by two r&b/soul greats collaborating with the L.A. psychedelic rock band.
Timebox :: Don't Make Promises – Timebox were a popular mod/club act that bridged the gap between British pop and psychedelia. Here they cover Tim Hardin's composition.

Chris Farlowe :: Moanin' – Another great mod/r&b artist getting in on the sitar craze. This time, the cover is one from Art Blakey's catalog. "Moanin'" – written by pianist Bobby Timmons – is featured on the Jazz Messengers' LP of the same name.
The Association :: Wantin' Ain't Gettin' – Normally associated with soft rock/pop like "Never My Love" or "Windy", here The Association show off more of a rock influence with a heavy drum beat and prerequisite 60s sitar sound.
Kittu :: Baby Let's Dance Together – Just as western acts were influenced by Indian music, the influence went the other way as well. This is from the R.D. Burman's soundtrack to Krishna Shah's film Shalimar.
S.D. Narang :: Everybody Dance With Me – More western influenced Indian music. I hear a bit of Iron Butterfly's "In A Gadda Da Vida" in this.
Serge Gainsbourg :: New Delire
Shawn Lee's Incredible Tabla Band :: Apache – From Shawn Lee's 2011 release, this LP is the entire "Michael Viner's Incredible Bongo Band" LP re-imagined with sitars and tablas. This particular track is his take on the B-boy classic. It even features organ by former Dexy's Midnight Runner and Style Council member, Mick Talbot!
Related: Find  archived Clifton's Corner entries, HERE…