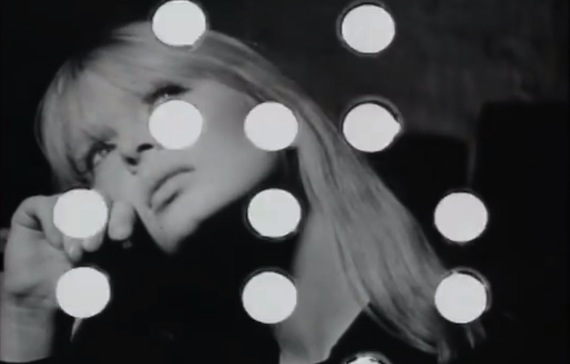 "She was almost proud of the fact that her teeth were rotten, that her hair was grey…her skin was bad, she had needle tracks all over. She liked that. That was her aesthetic."
The above quote, attributed to James Young – Nico's keyboard player from 1981-86 – summarizes the often harrowing watch that is filmmaker Susanne Ofteringer's 1995 documentary, Nico Icon. It was Young who penned the fascinating on-the road-with-Nico tell all, Songs They Don't Play On The Radio, chronicling his days in her ad hoc touring band. But unlike Young's book, which is frequently injected with (and buoyed by) levity, Ofteringer's Icon is a meditative, often dark, look at the woman born Christa Pî¤ffgen. While hardly wholly representative of Nico the artist/muse/person, the film is an engaging 67 minutes beginning with Nico's early years modeling in Germany and France, onto to her Zelig-like existence moving through sixties pop culture (Alain Delon, Bob Dylan, Andy Warhol…) and beyond. And it's the beyond, Nico's "desire for her own annihilation", and heroin, that looms heavily over the remainder of the film.
Nico :: Sixty Forty (Icon version)
Nico Icon is once again (at the time of this writing) available to stream, in full, via Youtube.
Do our interviews, mixtapes, features, essays, and original sessions make your listening life better? Help us continue doing it by pledging your support via our Patreon page. Doing so will get you access to our secret stash—including bonus audio, exclusive podcasts, printed ephemera, and vinyl records—and help us keep an independent publication going.