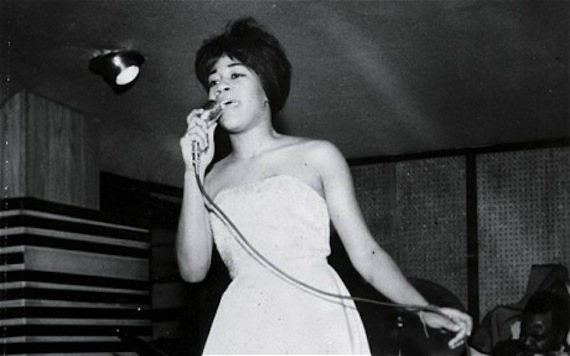 Betty LaVette has been a powerful force in soul music for over fifty years since her 1962 debut recording which was cut when she was 15 years old. Betty was born in the small town of Muskegon, MI, and grew up in Detroit, which is where she was discovered by Motown raconteur Johnnie Mae Matthews. As someone who has been known mostly to soul aficionados, her recent resurgence in popularity and activity is inspiring, and her old records are legacy that will live on forever.
Bettye LaVette :: My Man He's A Lovin' Man
This remarkable debut of Betty Lavett (later La Vette) began the glorious career of a remarkable vocalist. Co-writer of the track is Detroit's "Mother Funker' (in the words of George Clinton) Johnnie Mae Matthews; another incredible figure. Matthews was the first black woman to own a record label, and was also a mentor to Berry Gordy.

Bettye LaVette :: I Feel Good (All Over)
Bettye LaVette :: Only Your Love Can Save Me
By 1965 (the year this record was released), Ms. LaVette had relocated to New York City, which is where this record (and other classics such as 'Let Me Down Easy") were cut. This double sided masterpiece is the type of record that could easily be used to demonstrate what soul music is for someone who isn't already converted, such is its majesty and power. "I Feel Good ("All Over) is an intense, pounding and swirling number and 'Only Your Love" is a gorgeous and dreamy mid tempo number. Betty reaches a certain peak as a vocalist across both sides. An absolutely perfect single.
Bettye LaVette :: Stand Up Like A Man
This record may be one of Betty's lesser known tracks, it's oozing her majestic vocal power (she's all of 19 years old here), and the song has some unusual chord changes, and the band swings so hard it HURTS.
(Derek See is a Bay area based musician who plays guitar with The Bang Girl Group Revue, Joel Gion & Primary Colours, and occasionally makes records on his own with The Gentle Cycle.)