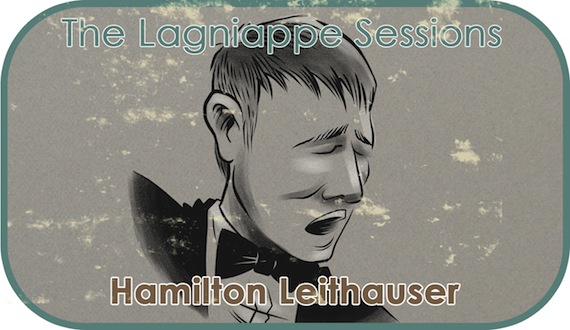 Lagniappe (la ·gniappe) noun 'lan-ˌyap,' — 1. An extra or unexpected gift or benefit. 2. Something given or obtained as a gratuity or bonus.
I can't think of a more fitting pairing than that of Hamilton Leithauser taking on Sinatra. Subtle solo piano renderings highlighting Leithauser's vocals, the pair of covers dig into the ageless nuance of Sinatra's music. The chairman of the board, indeed. Leithauser on Sinatra, in his own words, below…
__________________________________________________________________________________
Hamilton Leithauser :: All Or Nothing At All (Frank Sinatra)
There are so many versions of this song, I figured I could do my own without stepping on anyone's toes, or setting myself up for an unreasonable  comparison.   There's also so many terrible versions of this song, I figured it wouldn't be all that hard to not be the absolute  worst.  It actually has a slightly odd chord  progression for such a well-known classic, and it's a fun one to play.
Hamilton Leithauser :: It Gets Lonely Early (Frank Sinatra)
A sad, dreary, slog that's kinda fun to sink into. On of my favorites off The September of My Years. It's a mid-album wallower. The only thing we  were missing was like the funereal bell at the beginning.  But we're plenty dreary. I love this song.
Leithauser gigs Thursday night, here in Los Angeles, at the Echo supporting his solo debut, The Black Hours. We have some tickets for AD readers, plus a deluxe copy of the LP. To land them, leave a comment with your name and favorite Leithauser vocal performance, solo or otherwise. Winners notified Wednesday night.
Lagniappe Sessions Archives / original illustration  for aquarium drunkard by Ben Towle.