Al Kooper gets a lot of flack for being a storyteller of the 'That Fish Was This Big' variety. As biographer Clinton Heylin (Dylan: Behind the Shades) would have it: "there are lies, damned lies, and Al Kooper's recollections."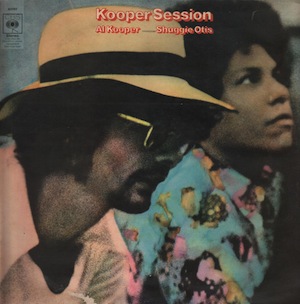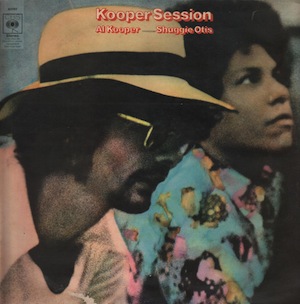 But what else, really, do you expect from someone who went professional at the age of 14; who stumbled into classic sessions with Dylan and the Stones; who vouched for the American release of the Zombies Odessey and Oracle and wrote the liner notes himself; who shows up in the credits of The Who Sell Out and Who's Next; who can still be held to account for assisting in AOR staples like "Free Bird"; who could just as easily guest as a guitarist for Rita Coolidge as lay down some synth on a Leo Sayer album; and who wrote songs for The Banana Splits children's TV show?
Given Kooper's Zelig-like proclivities of being in the right places at the right times, his tall tales seem justified. Tasked with explaining how he came up with the idea of putting together the brassy rock outfit called Blood Sweat & Tears in 1967, he deviates in typical Al Kooper fashion:
'One particular night, Jimi Hendrix, B. B. King, myself, and an unidentified drummer and bass player were going at it all night at the Cafe Au Go Go… At daybreak, when we finished playing, they put the house lights on and somebody observed: "Christ! Look at the organ! There's blood all over the keyboard!" Sure enough, I had cut my hand playing, and in the state of bliss induced by my compatriots' sound had not felt a thing. What a great album cover, I thought. No. What a great name for a band.'
Kooper cut a number of collaborative albums over the course of his career. The most famous of these is probably Super Session, which, with the help of Stephen Stills, produced a hit version of Donovan's 'Season of the Witch'. Less well known is his follow up session with the wunderkind Shuggie Otis from 1969, when Otis was still just the guitar-slinging whiz kid (whose dad also happened to be Rhythm and Blues impresario Johnny Otis). Called Kooper Session, and bluesy at its core, the album is pretty so-so compared to the heights that Otis would later scale into the Soul Genius pantheon.  However, one track in the middle of the album does stand head and shoulders above the rest: a cover of Little Buster's "Lookin' for a Home".
Al Kooper & Shuggie Otis :: Lookin' For A Home
Listen to the way in which Kooper slows the tempo down, then brilliantly harnesses the production to balance out his own limitations as a vocalist. Listen for how upfront the backup singers sound when they arrive, and the way they keep humming underneath Otis's wonderfully Allman-esque solo. It's tear-your-heart-out blue-eyed soul, yet we're somehow not too far away from Darondo either. There's even just a gleam (not so accidentally, given that Kooper played on it) of Dyan's New Morning. And if 'I was lost by the river…' isn't the best way to begin a plea for new mornings, I don't know what is. words / dk o'hara