(Welcome to Videodrome. A monthly column plumbing the depths of vintage underground cinema – from cult, exploitation, trash and grindhouse to sci-fi, horror, noir and beyond.)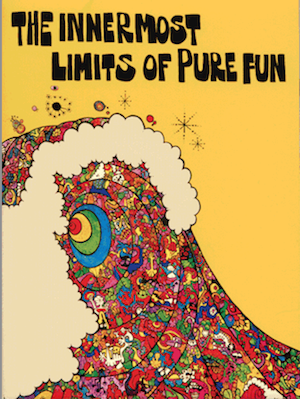 George Greenough grew up like many coastal So-Cal youths in the 1950s…in the water. But what made Greenough different was his desire to learn absolutely everything he could about the ocean. In the most simple of forms: how it works and -most impactful on today's surf culture – the physics behind optimal performance of man and his equipment in the big blue. From  boards  to  fins  his achievements are numerous. But, let's start with his feats as a filmmaker (and photographer), because his impact from directing (arguably) the most progressive surf film of any era – has transcended culture well beyond surf.
The Innermost Limits of Pure Fun, filmed in 1969 captured the first stages of the shortboarding revolution. Up until this point, longboards ruled the lineup and were pretty much the only mode of wave transport. However, the crew that Greenough ran with (Aussies, Nat Young & Bob McTavish) challenged the idea of how a board should look, feel and measure. You see – Greenough figured out that in order to accomplish the things he wanted to do on a wave (hairpin maneuvers, cutbacks, wild air off the lips), he needed to ride on his knees, on a much shorter, spooned out board. Quite a sweeping concept but he proved this allowed him maximum velocity and control…the Aussies agreed and, long story short (pun semi-intended), McTavish (board shaping pioneer) cut down his log and started rippin'. Greenough was there to shoot it all and these sessions make up the footage of the film. A revolutionary surf moment caught in its infancy on  Innermost Limits of Pure Fun? Check.
With a bit of the history out of the way, let's focus on some nuts and bolts of the film itself…
Utilizing beautiful 16mm film, Greenough chased the perfect shot. And, I mean, literally chased his subjects. While riding the pocket of a wave, Greenough armed with a heavy camera strapped on his back (or mounted to the nose of his board), navigated gnarly barrels, reef breaks, double-ups and crumbly waves alike…all in service of giving the viewer the most coveted surf prospective: the tube ride. Which, up until this particular timeframe, had never been done before. The only way to achieve this view was to go out and do it yourself.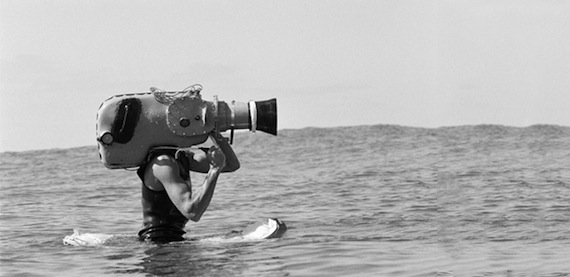 Surf filming flipped on its head and redefined as the new standard? Check (you're welcome, GoPro).
Back to the film…We follow Greenough and crew as they hop around remote Australia and – remarkably untouched — California, riding their radical sea vessels…while basically setting the benchmark for stylish surf performance and living a model life that current surfers emulate daily.   These guys were innovators and forefathers of the modern sport and there is something so absolutely satisfying about watching their historical adventures and penchant for living, that you may not even recognize it all serves as the film's narrative.
And, what pairs well with a timeless visual narrative? Well, a timeless improvised soundtrack by one-off San Francisco  psych band  The Farm.  There is nary a word spoken in this film…just thick, heavy grooves. The music and imagery coexist so seamlessly in the film, that any explanation would just muddy the experience.
The Farm take their cues from surf music forefathers like: Dick Dale, the Ventures and Beach Boys but rub some bay area psych into the jams that provide the soundscape for some of the most progressive, expressive and stylish surfing caught on film. Thumping bass lines, humming keys and intricate guitar work that recedes and breaks like the water. Simply, outstanding stuff here.
These musicians in an impromptu situation, managed to weave the conversation between the surfers, waves and the viewer. It should be noted they are all familiar names. Dennis Dragon conceived the project and went on to form  Surf Punks. His brother Daryl was (I kid you not)…Captain  of Captain and Tenille and lead guitarist Denny Aaberg noodled around on various projects such as, writing the Gary Busey surf flick, Big  Wednesday.

It's not just all waves and good tunes though for Greenough, as we see his artistry shine throughout. He includes visual codas that consist of: a ceremonious burning of a longboard, a playful dinner party, hell, at one point Greenough lays down (with camera in hand) and the boys toss a cat towards him. He later adds some slo-mo and it serves as a spacey transition. And, between the waves and arty bits, that's about it for an hour and a half. You're left with an abundance of sensory stimulation and most likely, have begun questioning what the hell you're doing with your life. In a simplistic view, these guys look good, have fun all of the time and basically have everything figured out.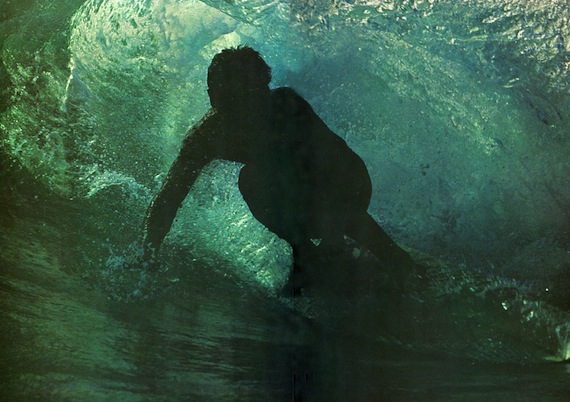 The impact this little gem has provided spans quite an impressive spectrum. Pink Floyd utilized Greenough visuals in music videos; there's been an extreme shift in water equipment (boats included); and, you could even make the argument that the striped shirt you want to wear to the beach is all because of these dudes. For Greenough though, those ideals are neither here nor there.
I recently had the opportunity to view a few uncovered moments of footage from these sessions, now known as the  Inner(lost) Moments of Pure Fun. Greenough narrates how he captured the shots…but to him, it comes off as some self-imposed duty as a waterman. He understood the physics behind surfing better than anyone on the planet and he leveraged his knowledge to benefit the everyman.
The film is easy to pick up from your  local surfshop  or even Amazon. Do a little research of your own on this fella, his accomplishments are transcendent and innumerable. But, even today he doesn't rest on his laurels…because like the tides, a man's relationship with the sea is always changing. words / t hale
Dig this flavor of culture reportage? If so, support us through Patreon. Help us continue to produce mixtapes, podcasts, radio shows, a/v joints, interviews, features, and much more.