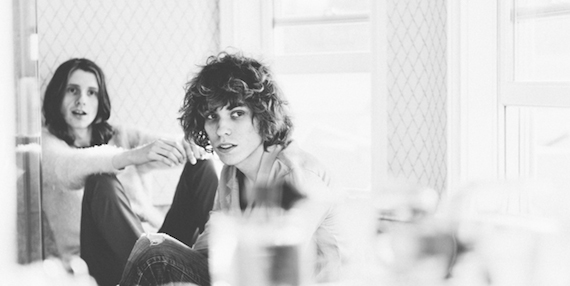 Returning to a tack they'd previously embraced before achieving a measure of critical success, … And Star Power reorients Foxygen's trajectory, without any regard for making a "follow-up." In hindsight, 2011's Take The Kids Off Broadway EP and 2013's We Are The 21st Century Ambassadors of Peace & Magic were – in Star Power's wake – outliers within their discography.
Those two albums, by turns invigorating and confounding, were the most polished works Foxygen had released to date. They were, however, not debut albums. From 2005-2011, Foxygen made several EPs and at least one "album," — only no one heard them. Kill Art and Ghettoplastikk are twenty-odd minute journeys through two teenage boys discovering themselves and their sound. They feature as many great, catchy tracks as they do maddening ones, and display an emerging confidence in their studio weirdness. "Jurrassic Exxplosion Philippic" is a 30-song "opera" that's light on song length and lighter on concentration, but flashes a progressing prodigy. An EP in 2011, and various other tracks (and untold more stowed away on external hard drives) also punctuate what amounts to ten years of output.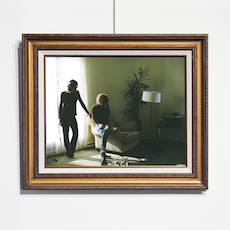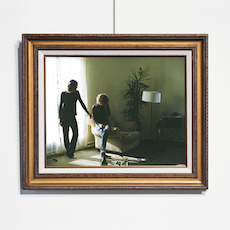 … And Star Power starts out as a continuation of the previous LP, both musically and knowingly, as the sub-title of the first several tracks is "The Hits." These songs, which literally do include the albums singles so far, are just the type that anyone who came to the band for the sound in a song like "San Francisco" should adore – a mellow, even approach at writing a "proper" song – fewer shouts and murmurs, less bravado. Across the album's first tracks, Jonathan Rado's arrangements and multi-instrument blitz continues to improve with the more resources provided, but the records' measured approach to never sound too crisp is what ultimately unifies the eighty-two minutes of music.
Following "The Hits" is the "Star Power Suite," which has actually been gestating within the band for some years and serves as the only thematically convergent side. The rest of the record is a hodge podge of settings, tempos and ideas – philosophically and sonically in line with their earlier releases. There's a little something for everyone, but maybe not enough in total for some. As it reaches it's second half, … And Star Power begins to feel more akin to Olivia Tremor Control's Music From an Unrealized Film Script: Dusk At Cubist Castle or Simon & Garfunkel's Bookends than just a nostalgic hipster knockoff. There are 30-second bursts that are so tantalizingly executed and catchy, it can become frustrating to follow along and allow Foxygen to choose the whims. Once hope is raised that the next-big-hit is coming, the subject is changed.
Some riffs do go on longer than necessary, and some stretches can begin to meander too long. But what the album may lack in self-control, it makes up with the fruit of letting those impulses out – sometimes they need two minutes of steam to get the train out of the station, and an equal time to brake. They also can craft more unified songs, ones that may not be pop-friendly, but are beautifully sequenced and sung. Considering Sam France and Jonathan Rado have essentially had two "debuts" of their band, tracks like "666," "Brooklyn Police Station" and "Everyone Needs Love" are mature but also steps back towards a more personal, earlier sound. Some bands demo songs to death and release the first twelve they've got. Foxygen releases what feels logically concluded.
… And Star Power is not "new," but it is a step forward in Foxygen's self-determined progression. It's much more amusing to simply be at peace with the fact that Foxygen completely eschews our normal, boring 3-minutes-is-a-song world than to get ticked off for not getting a record full of "hits." As demonstrated by adding of twenty-four new tracks into an already robust catalog, Foxygen keeps saying: don't play anything after it stops feeling good. Move on. Next. words / b kramer