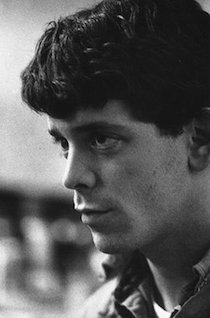 In a few weeks, a six-disc box set celebrating the Velvet Underground's self-titled third LP will hit shelves. The main draw is the inclusion of The Matrix Tapes – long-awaited, holy grail live recordings from 1969 which we covered a little while back. Somewhat disappointingly, however, is the lack of studio outtakes from The Velvet Underground sessions. Either they don't exist or were deemed unworthy of release.
I'd always hoped that lurking in the archives there might be a demo of "Candy Says" with its composer, Lou Reed, on lead vocals. Bassist Doug Yule sings lead on the released version – and does a fine job with it (especially considering he had been in the band just a few weeks when it was recorded). But it would certainly be interesting to hear Lou tackle one of his masterpieces. For some reason, he always kept his distance from it; even when he added it to setlists in the 2000s, Antony Hegarty handled the vocal duties.
But for the song's live debut in late 1968, Lou took the lead on "Candy Says." Like so many VU audience tapes, the recording quality leaves plenty to be desired, but turn it up, lean in and you'll hear one of the greatest songwriters of all time delivering a classic in all its fragile, gorgeous glory. Do-do-wah. words / t wilcox
The Velvet Underground :: Candy Says (Boston, December 12, 1968)
Previously: The Velvet Underground :: Guess I'm Falling In Love, Live 1967
Aquarium Drunkard is powered by our patrons. Help us continue doing it by pledging your support via our Patreon page.