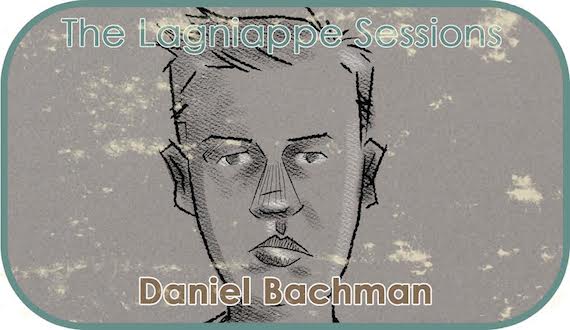 Lagniappe (la ·gniappe) noun 'lan-ˌyap,' — 1. An extra or unexpected gift or benefit. 2. Something given or obtained as a gratuity or bonus.
For this installment of the Lagniappe Sessions, Daniel Bachman takes on Jack Rose and William Moore. Bachman's last LP, Jesus I'm A Sinner, ranks as one of our favorite LPs of 2013. Recording for Three Lobed, Bachman begins a fourteen date tour of the east coast November 12th. The artist, in his own words, below.
__________________________________________________________________________________
Daniel Bachman :: Levee (Jack Rose)
Jack is from the same town as me and when I was growing up there he kinda was the only proof that someone from there could get out there and make a living off of their music. Ive always been deeply moved by everything he put out and have never really felt comfortable recording his songs (for a number of reasons) but here goes my take on one of my favorites. I could listen to the high notes of this song sing for days pulling you along but not too hard. He's still the man.
 Daniel Bachman :: Old Country Rock (William Moore)
Another (semi) local to where I grew up is Bill Moore. Moore lived in Tappahannock Virginia in Essex County located on the  Rappahannock River. He was a barber and recorded for Paramount. His house an shop are gone but there's a historical marker on Route 17 coming into town.   His version is a more slow drag and he sings "girls rock – boys rock – cross that river boys"  rhyming Tappahannock with Rappahannock. I love this song so much. Still working on getting it tight.
Lagniappe Sessions Archives / original illustration  for aquarium drunkard by Ben Towle.