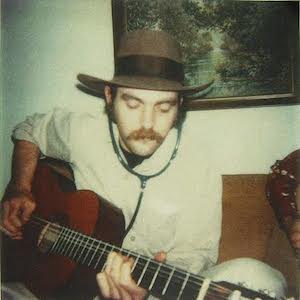 Blaze Foley did not have it easy.
An Arkansas-born, Texas-raised country artist who was revered by the likes of Townes Van Zandt and Merle Haggard, Foley lived and died in obscurity. The man had it all: a penchant for writing simple but achingly poignant songs of heartbreak and struggle and a deep, unadorned and gruff voice — the kind that exudes a reality of hard earned wisdom. Country singer "Lost John" Casner, a friend of Foley's, said about him, ""There is an uncompromising honesty…There's just a quality in the way he interacted with people as well as his music; he looked into the very center of your soul and could tell if you were full of shit or not…There 's a gritty soul to his songs and the way he performed them. To be honest, Blaze wasn't always pretty. In a lot of ways he was an outcast."
It was a series of unfortunate events that kept Foley from the spotlight. The master tapes from his first studio album were confiscated when the executive producer was caught in a drug bust. The masters to a following album were stolen when Foley's car (which doubled as his home) was broken into. In the late 1980s, at the tender age of 39, Foley was shot dead, after allegedly trying to protect a friend's pension check from the friend's son.
Foley left behind his gritty soul in his recordings that, lucky for us, have been made available. The pick of the litter may very well be the devastatingly stark and beautiful "Clay Pigeons," first made available on the 2010 release Sittin' by the Road, a compilation of Foley's mid-70's home recordings. "Clay Pigeons" finds Foley wandering around in true country troubadour style. Just his forlorn guitar and deep sorrowful voice, he hops on a greyhound bus, destination nowhere, "smokin' cigarettes in the last seat/tryin' to hide my sorrow from the people I meet." It's a devastatingly beautiful and uncompromising picture of a man who desires redemption, a fresh start, but can't muster the courage to get going. Instead, he'll just pass the time, feed the pigeons some clay and build himself a "castle of memories/just to have somewhere to go."
It's a masterful, singular piece. And while the stark, bare arrangement is a fitting color to the song's despondent nature, the song is done no harm by John Prine's warm, autumn toned rendition, from his 2005 album Fair and Square. Prine's gorgeously aged and grizzled voice treats the song respectfully and truthfully. The production is positively lived in, a gentle conversation between guitar, harmonica and pedal steel; cozy and auburn tinted, a fresh pot of coffee at sunrise. Sad, sure, but with music this beautiful, how bad can it really be? words / c depasquale