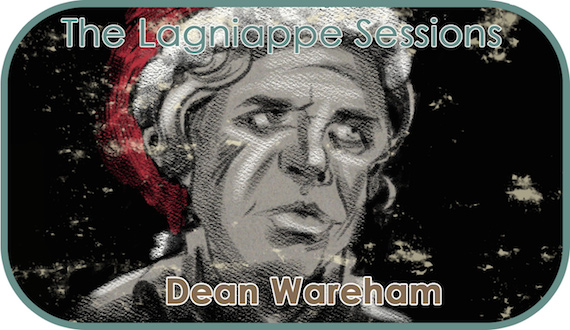 Lagniappe (la ·gniappe) noun 'lan-ˌyap,' — 1. An extra or unexpected gift or benefit. 2. Something given or obtained as a gratuity or bonus.
Over the past 20+ years, I've had Dean Wareham to thank for numerous turn-ons via his interpretation of other's work. Luna's rendering of Michel Polnareff's "La poupee qui fait non" immediately comes to mind, as does his re-appreciation of Buffy Sainte-Marie's "Moonshot". As such, it's fitting we close out 2014's Lagnappe Sessions with the artist taking on a pair of seasonal tunes — Eddy Arnold's "Christmas Can't Be Far Away", and "Silent Night". Wareham, in his own words, below.
My penpal Christmas Hollow (bassist in the Sandpebbles and a fan of your site) sends me a Christmas comp every year without fail, that's where I heard Eddy Arnold doing "Christmas Can't Be Far Away". The song was written by legendary Nashville songwriter Boudleaux Byrant ("Love Hurts", "Wake Up Little Susie", "Raining in My Heart").
Dean Wareham :: Christmas Can't Be Far Away (Eddy Arnold)
This version is a mash-up, I sing the first two verses in the original German but the third verse is inspired by the Only Ones' recording of the song, for which Peter Perrett seems to have written his own, somewhat darker lyrics.
Dean Wareham :: Stille Nacht (The Only Ones)
Recorded at Red Rockets Glare, produced by Raymond Richards. Sung by Dean Wareham with Britta Phillips, Roger Brogan and Raymond Richards. Engineered by Mike Post.
Lagniappe Sessions Archives / original illustration Ben Towle.