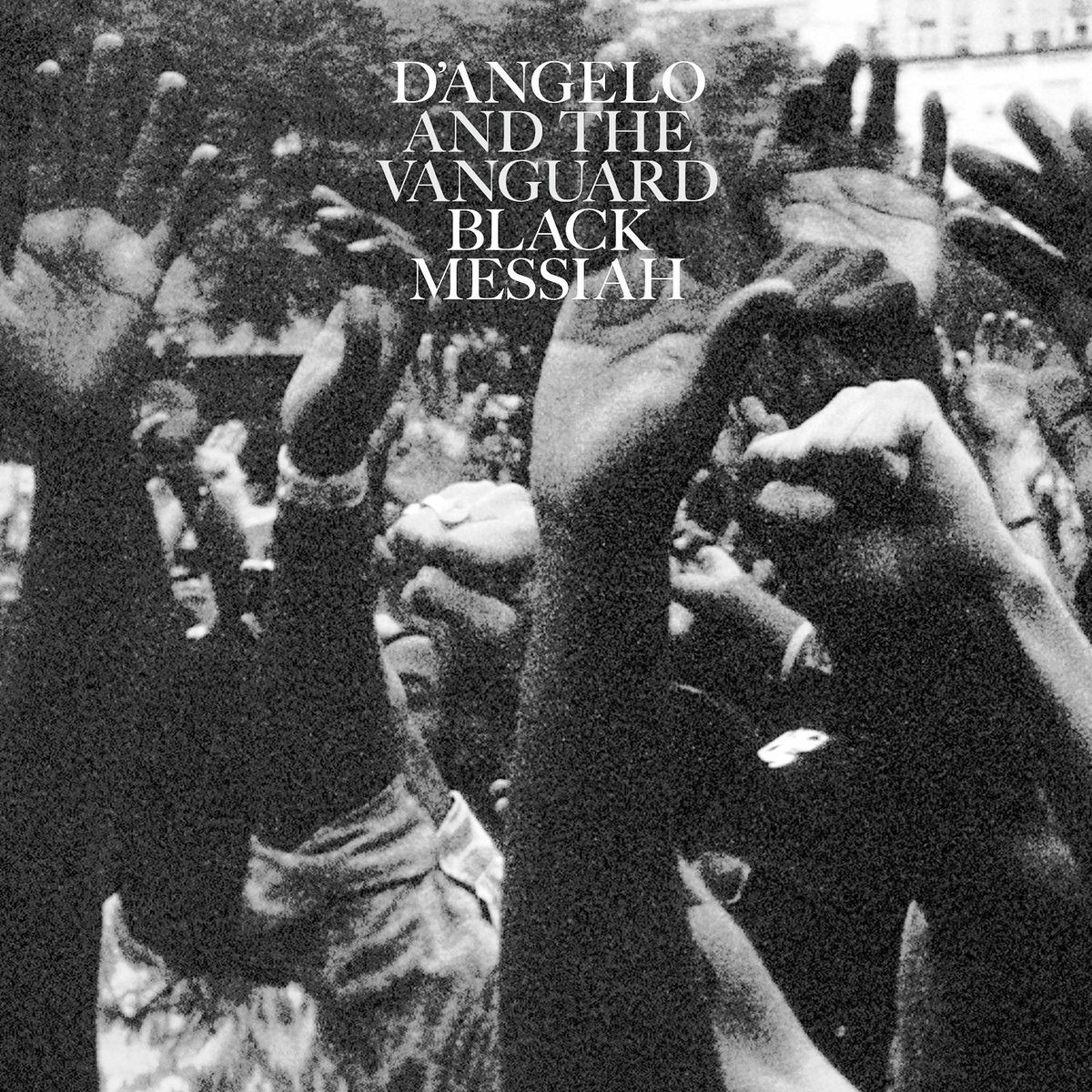 Michael Eugene Archer, better known as D'Angelo, states his case clearly in the liner notes of Black Messiah, his long-awaited, 14 years-in-the-making third album with the Vanguard. "Black Messiah is a hell of a name for an album. It can be easily misunderstood. Many will think it's about religion. Some will jump to the conclusion that I'm calling myself a Black Messiah. For me, the title is about all of us. It's about the world. It's about an idea we can all aspire to. We should all aspire to be a Black Messiah….It's not about praising one charismatic leader but celebrating thousands of them…Black Messiah is not one man. It's a feeling that, collectively, we are all that leader."
In light of Ferguson, Occupy Wall Street, Egypt — places and movements D'Angelo also cites in the liners — Black Messiah does feel like a collective statement, one that is frustrated, tense, wild and charged, one that digs deep and rips up unnecessary bullshit and finds smoldering beauty hidden underneath. But the album is also about one man, D'Angelo, whose myth sometimes threatens to overshadow his actual work. D'Angelo, the guy who arrived in 1995 with Brown Sugar, a breathing, organic R&B album, before ascending to 2000's Voodoo, the crown jewel of the neo-soul movement, driven by Ahmir "Questlove" Thompson and the Soulquarians, alongside seminal works like The Roots' Things Fall Apart, Erykah Badu's Mama's Gun, and Common's Like Water for Chocolate. Writing in his 2013 memoir Mo' Meta Blues, Thompson discusses Voodoo's release in 2000. "Was D a messenger who came bearing this Scripture? Was he himself a kind of savior? Or was it more like a Life of Brian situation, where the crowd was out in the town square waiting for their messiah and the next guy to come along got tapped for the job?"
It is no slight to Black Messiah to say that with it D'Angelo picks up where Voodoo left off, pulling classic soul and funk influences—Mayfield, Gaye, Wonder, Stone, Green—and fashioning them into a thoroughly modern thing, incorporating elements from hip-hop, the avant-garde pop of Prince, the sanctity of gospel, and the carnal drive of the blues. There was a fear as the time stretched away from Voodoo that any follow up would let down, be too fussed over or too sprawling to hold. It is neither. The songs on Black Messiah blur time, sounding alternately like D'Angelo—along with co-writers Kendra Foster of Parliament/Funkadelic and Q-Tip of A Tribe Called Quest— could have finished them ten years or ten days ago.
"I'm gonna keep you/safe from evil opinion," D'Angelo sings on opener "Ain't That Easy," cresting over impossibly slinky bass courtesy of Pino Palladino (or himself—the two provide all the bass work on the album, and it is a defining sonic element on all 12 songs) and sparse snare cracks from Questlove. Things get more frantic with "1,000 Deaths," featuring sampled audio from speaking of the Christ of the Bible, not the anglicized Christ, but the one with "hair like lamb's wool." It is a furious song, its groove incessant, breaking occasionally to give way to swells of psychedelic guitar. "Because a coward dies a thousand times," D'Angelo sings through distortion, "But a soldier only dies just once." As the song's strains fade, "The Charade" begins, a deep breathing, stunning composition. "All we wanted was a chance to talk/'Stead we only got outlined in chalk," D'Angelo sings. "Feet have bled a million miles we've walked /Revealing at the end of the day, the charade."
The album's flourishes are many. "Sugah Daddy" bounces like Allen Toussaint and The Meters, "Really Love" balances cresting flamenco guitars and gorgeous string arrangements, "Betray My Heart" finds D'Angelo fully in jazz mode, and "The Door" features country fried steel guitar and downhome whistles. The genre back-and-forth never feels like D'Angelo is simply showing off; each touch adds to the whole of the statement.
Album closer "Another Life," with beautiful electric sitar that recalls classic Philly soul, feels effortless, with nearly six minutes of gorgeous melodies. In some ways it feels like the natural extension of D'Angelo's defining slow jam "Untitled (How Does It Feel)," but there are elements of the melodic freedom that defines the last segment of Voodoo at work too, recalling songs like "Greatdayandamornin'/Booty" and "Africa." It's hard to imagine a performer more capable of singing these lines: "I'm not surprised to find that angels compete/For the chance to lay down at your feet/I'm gonna touch at all of the places that please/Pull you close/I wanna feel you breathe." D'Angelo's vocal acrobatics, screaming falsetto notes, and frenzied call-and-response volleys convey the feelings that words aren't able to.
As Black Messiah finishes, you're left contemplating that it might not just equal Voodoo, but better it. It will take years to come to any conclusion, but in Mo' Meta Blues Questlove suggests that Voodoo connected to the past in an "organic way." Black Messiah furthers that connection. "Not every song on this album is politically charged (though many are)…" D'Angelo writes in the liners. "…but calling this album Black Messiah creates a landscape where these songs can live to the fullest." They do live, and will continue to resonate for many, many years. words / j woodbury