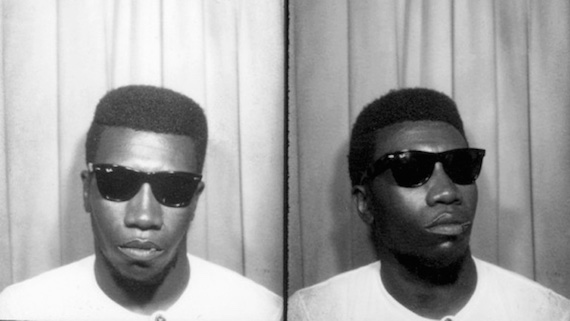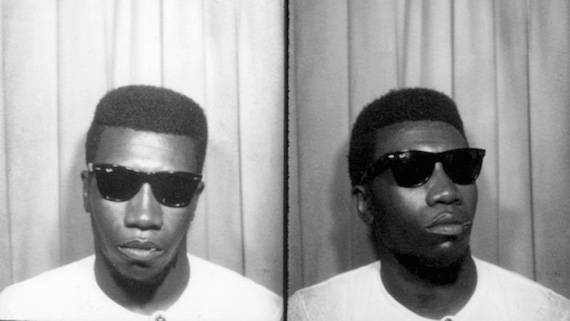 "Like a waking dream…located somewhere between blue midnight and grey dawn"
While the above quote describes Willis Earl Beal's self-released 2014 collection, Experiments in Time, it can easily be applied to Beal's latest vehicle as well — the minimalist film Memphis, written and directed by Tim Sutton. Shot on a low budget and quietly released in 2014, the semi-autobiographical Memphis is a beautifully vivid experiment in naturalistic observation.
Filmed on location, Memphis stars Beal as a musician who struggles not only with his music, but with his faith, commitments and acceptance of reality. Much of the film feels improvised, as it wanders through the character's hometown and life, peeking in on conversations with the people that occupy both. Like a waking dream, the film is hypnotic; a kind of meandering, existential gospel. It features Beal's  inimitable original music, as well as some inspired music supervision courtesy of Sutton, whose deep, spot-on crate digging paints ghostly breaths of dusty gospel and soul into an already hazy landscape.
Shirley Ann Lee :: Stop Look & Listen
Heard twice throughout the film is "Stop Look & Listen," a raw, cool-handed gospel strut from Shirley Ann Lee, one of the stars of Numero Group's 2009 compilation, Local Customs: Downriver Revival. Also heard in the film in a briefer, yet no less affecting, cue is that record's otherworldly and transformative opener "There's a Light." Lee's raspy voice and raw, fervent energy make her something of a spiritual godmother to Beal.
Bobby "Blue" Bland :: I'll Take Care of You
Poignantly setting the tone is Bobby "Blue" Bland's mesmerizing "I'll Take Care of You," a moody gem of psychedelic soul. Scoring a self-destructive cycle of the film's transient lovers, the tune blares over a sequence of slow-dancing tavern gloom, all screeching organ, late-night empty bar minor chords and Bobby's deep and doleful vocals. It's a smooth dose of downbeat soul against a dark and mysterious cool — neon but out of focus. Beal ultimately dances alone.
Beal's own music hovers through the gray dawn as well, specifically three cuts from his 2013, highly underrated, sophomore LP Nobody Knows (an absolutely gorgeous and fascinating record). "Too Dry to Cry," a rusted outsider blues stomp, serves as the film's de facto theme song. And with good reason: Its gritty veneer thinly masks thoughts of masculine insecurity. That desperation resonates with the genre-subverting uncertainty of the film's anti-hero, like a 21st century southern blues version of Warren Beatty's John McCabe.
The phantom, full moon hymn "Everything Unwinds" is among Beal's most striking and enigmatic work. Barely audible guitar, Beal's smoke-smooth vocals and a heady, atmospheric organ sound like a (very) late night drive on an empty road, nothing but fog and invisibility ahead. The lyrics put that poetry into verse: "Full moon breeze/there's gold in your eyes/I'm staring at the glass/and slipping at the lines/mirrors in mind/show reflections of time/as everything unwinds."
Willis Earl Beal :: Everything Unwinds
Lastly, "Blue Escape," a somber, piano-based ballad with mournful, reedy, intertwining strings and muted female backup singers, is tender and overcast. Beal sings, "Kiss the statue/that you will see/brought to life/by your whispering." Though supporting tracks from Lee and Bland help drive the narrative, it's rightfully Beal's strange musical aura that permeates the air of Memphis. The music becomes the player — a subconscious that expresses the thoughts and emotions that Beal's character cannot. words / c depasquale