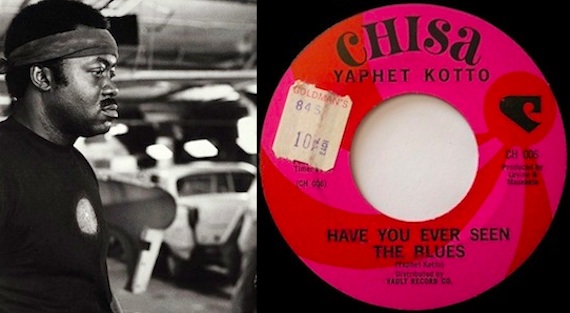 Actor/producer/musician Yaphet Kotto laid down this dark slice of soul in 1968 via the Chisa label. Proto-rap in its delivery, "Have You Ever Seen The Blues" rides the cymbals like Max Roach, all percussive piano with Kotto spitting lines like "..and all the while visions of suicide were boogalooin' in your head and you was thinking how you might as well be dead." And then shit gets real.
Sourced from a 45 picked up for ten cents, the track was part of our 2010, two-disc Ponytone compilation.
Aquarium Drunkard is powered by its patrons. Keep the servers humming and help us continue doing it by pledging your support via our Patreon page.