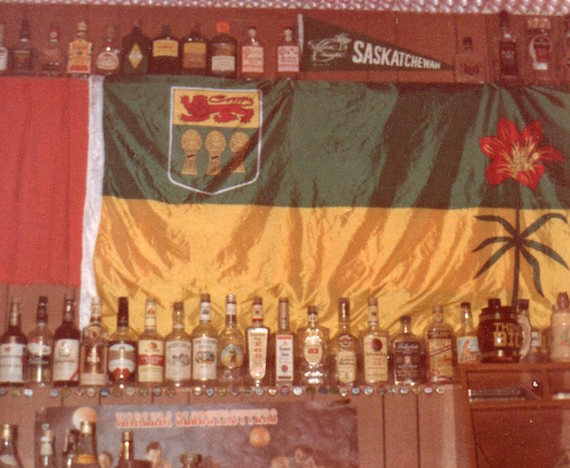 Dig into an all-vinyl helping from one of Canada's overlooked and underappreciated provinces. Rural rock with guitars informed by six months of winter. Prairie Lily ladies and god-fearing men. 800 pounds of country rock from a trio of CFL players. A paean to a Métis folk hero. And Howard. Welcome to Saskatchewan.
Multis E Gentibus Vires: A Vintage Saskatchewan Mixtape
Playlist after the jump. . .

Miss Helen's Kindergarden Party – Hello
Jim Roberts – Saskatchewan
The Cottonpickers – No Help From You
Dunleath – Footsteps
Blue Train – Rainin' In My Mind
Yvonne & The Plainsmen – Jamestown Ferry
Frank Robichaud and The Blazer Boys – House of Gold
Connie Kaldor – Spring On the Prairies
Howard – Hard Luck Man
Roth-Bailey-Brock (Saskatchewan Roughriders) – Six Days On the Road
Jim Munro – Riel
The Perrin Sisters – Memories
Miss Helen's Kindergarden Party – Goodbye Song
Compiled by k evans
Related: Aquarium Drunkard Mixtape Archives