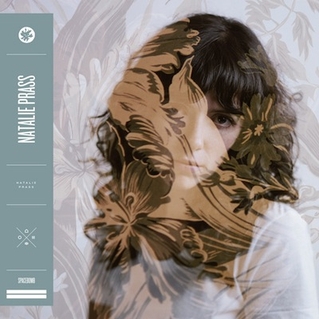 On Nashville singer-songwriter Natalie Prass' self-titled album, every song is like a tiny miracle. Helmed by producer Matthew E. White and his Richmond, Virginia-based studio/band/label, Spacebomb, the album features lush string arrangements, jazzy overtones and classic R&B horns. But White could make almost anyone sound good. What sets Prass far apart is the maturity of her songwriting; her elegant, woodwind-esque voice and absolute feel for phrasing.
These are introspective breakup songs that deal with losing the upper hand in a relationship. It's the kind of gospel-tinged country-pop that Nashville produced in the '60s with artists like Brenda Lee and Skeeter Davis, though Prass' voice has a little more Dusty Springfield in its almost-whispered and airy falsetto.
Yet Prass has clearly moved beyond those stylistic comparisons. A few years ago, she recorded a set of stark videos that would foreshadow her new musical direction. In an empty room with just her voice and the distorted bell tones of a Wurlitzer, she sounded more like James Blake or D'Angelo than her Nashville contemporaries.
One of the songs from that session winds up on the new album as the opener "My Baby Don't Understand Me." The song poses a practical question in the face of losing love – "What do you do when that happens?" – before turning an everyday thought on its head: "Where do you go when the only home you know is with a stranger?" Another song, "Why Don't You Believe In Me," follows a similar emotional line of questioning: "Why don't you believe in me? What did I do?" Prass asks, before filling in the painful blanks herself: "You need something new."
There's an impressive stylistic range here as well. "Christy," with harp and an unexpected chamber feel, evokes Mark Mothersbaugh's film scoring, Scott Walker and Tom Waits' Alice. "Reprise" takes a cue from '60s girl groups, while "It Is You" tries on Disneyfication with only a hint of irony.
For his part, White's gift as a producer is to create a multi-layered world that the listener is able to unravel bit by bit with each listen. The album seems to have been years in the making. I first heard demos a few years ago, though it's clear that Prass and White (friends since high school) have been laboring heavily over the design since then. This is the type of album where every song is so good, it must have been nearly impossible to pick the singles. It's only January, but this already feels like one of the best albums of the year. words / d inman