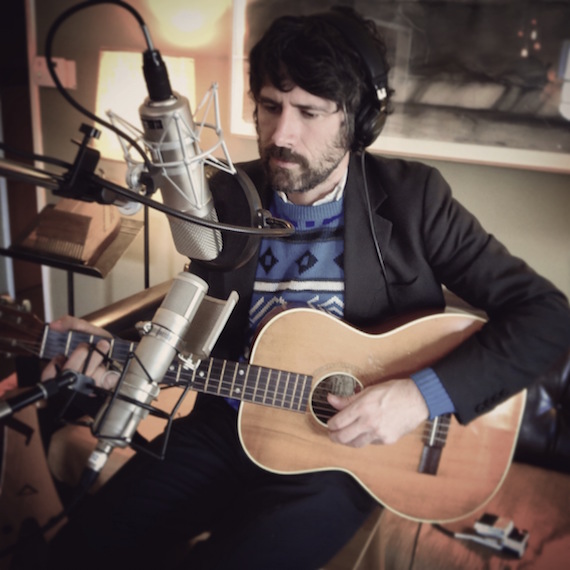 In December we caught up with Gruff Rhys, during his last pass through LA, in support of 2014's American Interior – the Welshman's fourth solo release, beginning with 2005's Yr Atal Genhedlaeth. Recorded at Red Rockets Glare in Rancho Park, an unaccompanied Rhys laid down several tracks culled from his latest full-length. The session debuts Friday on the SIRIUS show – AD reader taste, below.
Gruff Rhys :: Lolo (Aquarium Drunkard Session)
Gruff Rhys :: Liberty Is Where We'll Be –> 100 Unread Messages (Aquarium Drunkard Session)
Gruff Rhys all instruments and vocals. Engineered by Mike Post. Produced by Raymond Richards at Red Rockets Glare, Los Angeles.