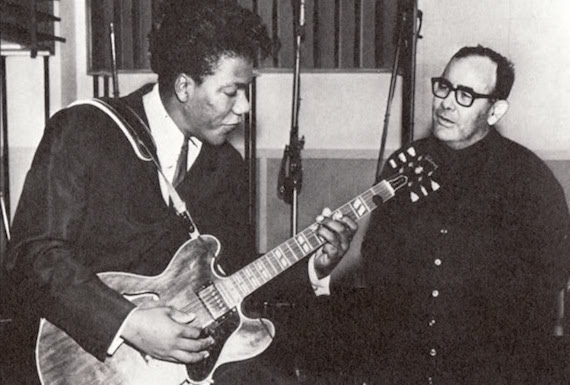 As the years march on, it's only inevitable that we lose the musical heroes of days gone by at a steady and sad rate. Our most recent loss is the great Don Covay at the age of 76. While Covay's name was not well known outside of soul aficionados, the songs he had a hand in penning are stamped indelibly into music history. See: "Mercy, Mercy", "Sookie, Sookie" and "Chain of Fools" — tracks that will forever be etched into the souls of music lovers everywhere.
Covay was a South Carolina native whose church upbringing (his father was a preacher) is obvious in his powerhouse vocal delivery. Beyond that, I've long been struck by the poetic simplicity and directness of Covay's lyrics which make his writing and recordings so appealing. Don's career began when he was just out of his teenage years, as he began working as Little Richard's chauffeur and occasional opening act. As an artist, Covay struggled as a performer and songwriter for six years until "Mercy, Mercy" became his first R&B hit in 1964. Not only did the track become a soul standard, but it is also notable for the appearance of young Jimi Hendrix on guitar in one of his first forays as a session man.


Following the release of "Mercy" was the equally incredible "Take This Hurt Off Me". Too raw, the record failed to make much of a commercial mark, but its backbeat pays in dividends. Whoever was behind the drum kit (most likely Bernard Purdie) works the kick drum pedal so hard it's a small wonder he made it through the take without busting through his drum head.
Don Covay :: Take This Hurt Off Me
Another lesser known, yet great, Covay composition is the gorgeous ballad "I Don't Know What You Got, But It's Got Me", which was recorded by Little Richard in 1964 with the hopes of being a comeback hit. Once again, Jimi Hendrix served as the session guitarist.
Don Covay :: I Don't Know What You Got, But It's Got Me
1965's "See Saw" became another minor hit for Don, and became a bigger hit for Aretha a few years later. Another favorite is the haunting ballad "A Woman's Love", which shows that not only could this man deliver a powerful vocal over a soul-stomper, but commanded a gorgeous falsetto. Thank you for the music, Don Covay.
Don Covay :: See Saw
Don Covay :: A Woman's Love
Previously: Wax Wonders — The Archives
(Derek See is a Bay area based musician who plays guitar with The Bang Girl Group Revue, Joel Gion & Primary Colours, and occasionally makes records on his own with The Gentle Cycle.)