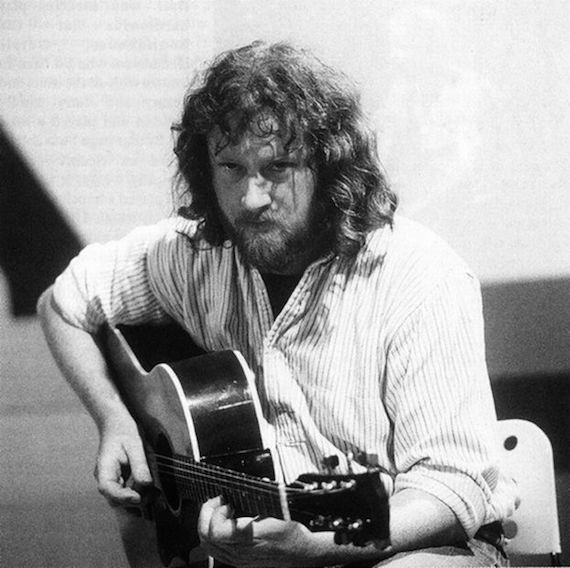 We lost a great musician this week — English guitarist John Renbourn.
Whether duetting with Bert Jansch, creating a masterful folk-jazz hybrid with Pentangle, or playing all on his own, Renbourn was the epitome of taste, style and subtlety throughout his long career.Like his brother-in-arms Jansch, he'll be memorialized as a "folk" player, but Renbourn knew no borders. His wonderful 1973 solo LP, Sir John Alot Of Merrie Englandes Musyk Thyng & Ye Grene Knyghte, may be packaged to look like a straightforward trad-folk collection, but look and listen closer: Renbourn tackles tunes by jazz saxophonist Charles Lloyd and Stax legends Booker T. & The MG's.
It was this sense of adventure and openness that defined John's music. Big Bill Broonzy. Ancient English songs. Charles Mingus. Johann Sebastian Bach. His own beautiful compositions — check out the absolutely gorgeous "The Pelican" from his 1976 LP The Black Balloon. He could play it all, and play it better than 99 percent of other guitarists.
John will also be memorialized as an incredible acoustic guitarist –which he obviously was – but for awhile there he played some killer electric stuff as well. Dig his extended solo on Pentangle's "Jack Orion," that dances nimbly at first and then explodes into a fiery burst of fuzz.
We won't see the likes of him again. Safe travels, John. words / t wilcox