Welcome to the third installment of Jamaican Snapshots — a recurring column illuminating Jamaican artists whose music largely flew under the radar outside of genre enthusiasts.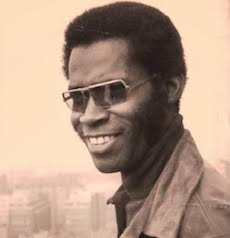 A prolific musician and producer, Dandy Livingstone (born Robert Livingstone Thompson) moved to the UK at 15. His career got off to an auspicious start after a tenant in the building where he and a friend jammed, recorded some of their sessions – releasing the tracks on the Planetone record label.
Later, when the London-based Carnival Records was seeking a Jamaican vocal duo, Livingstone filled the requirement by double-tracking his own voice, releasing records in this fashion under the name 'Sugar & Dandy'. One of these singles, "What a Life", sold 25,000 copies, providing Livingstone with his first hit. His best known song "Rudy, A Message To You" (below) became a massive hit for The Specials.
As a producer, Livingstone reached number 14 on the UK singles chart with Nicky Thomas' "Suzanne Beware of The Devil" as well as producing the oft covered "Red Red Wine" for Tony Tribe. words / cognoscere
Dandy Livingstone :: Have Your Fun (Giant, 1967)
Dandy Livingstone :: Rudy, A Message To You (Ska Beat, 1967)