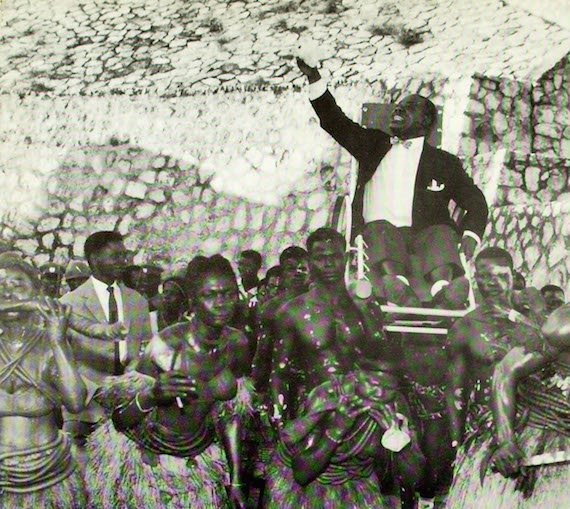 "They Say I Look Like God" – via 1962's The Real Ambassadors – Louis Armstrong's collaboration with Iola and Dave Brubeck addressing the civil rights movement. Recorded in the Fall of 1961 at New York's Columbia studios, an abridged version of the set  was performed at the Monterey Jazz Festival the following September.
Arguably Armstrong's most haunting performance, during the Monterrey set, his vocal group placed sackcloths and hoods over their heads just before "They Say I Look Like God" began – which they would then raise in order to sing their parts.
No video of the Monterrey set exists…nor was it ever performed again live.