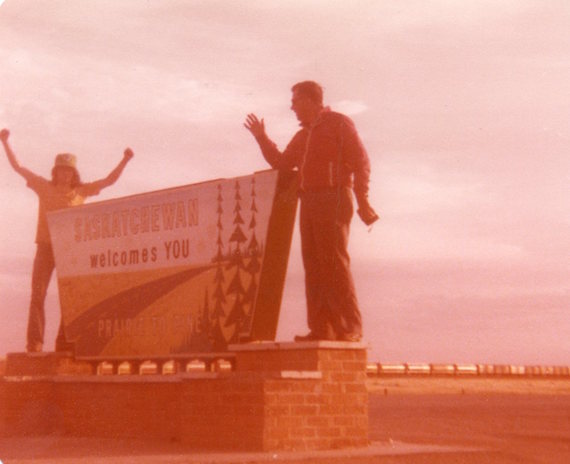 Hypnotic valleys and loping forests. Country funk from a Ukrainian wedding band and haunted folk from a group of high school students. Loners and the lovesick. The fried and fuzzed. Welcome to another all-vinyl dispatch from the Land of Living Skies.
Prairie To Pine: A Vintage Saskatchewan Mixtape
Part one,  Multis E Gentibus Vires, can be found, here. Playlist after the jump. . .

Ackerman Orchestra – Intro
The Voyageurs – The Voyageurs
Jim Roberts & The Caravanners – The Legend Of Fort Quappelle
Sounds Unlimited – Ode To Billie Joe
Paul Mowbray – Time To Time
Gloria Carriere – Sweet Lovin'
Prince Albert Roving Guitars – The Changing Scene
Mel West & The Meteors – Seventh Saint
Witness Inc. – Another Side Of Her
Joint Effort – Petals & Moonbeams
The Crossroads – Poet
Gordon Pendleton – I'm A Loser
Related: Multis E Gentibus Vires: A Vintage Saskatchewan Mixtape / compiled by k evans