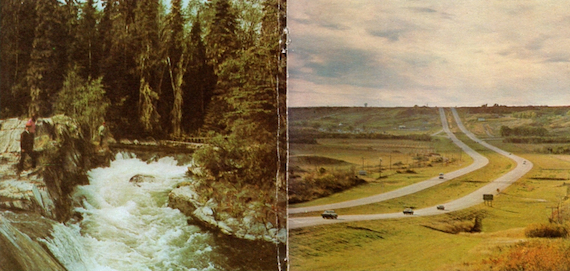 Folk standards and searching tributes to country heroes. Ramshackle family bands and haunting elementary school ensembles. Landlocked surf and off-kilter rural rock. And a devastating take on the requisite Joni song. Privately pressed and filtered through a prairie lens, it's another trip to Saskatchewan. All covers edition.
This is the third installment in our Vintage Saskatchewan series. Find parts one,  Multis E Gentibus Vires,   here, and two, Prairie To Pine, here.
It's That Beat: A Vintage Saskatchewan Mixtape

Playlist after the jump. . .
The Horvath Family – Okie from Muskogee
Ivan McNab – Prairie Fire
Pat Steel – PaPa
The Good Old Boys – Ruby
Bob Evans – Shady Grove
Listen to the Children – Scarborough Fair
The Trimble Tones – Wipe Out
Mel West and The Meteors – Walkin' the Dog
Just N' Tyme – Lodi
Rising Sons – Peaceful Easy Feeling
Close Relations – Comes a Time
Brian Sklar and The Canadian Club Entertainers – Amos Moses
Freedom Movers – Circle Game
Related: Multis E Gentibus Vires: A Vintage Saskatchewan Mixtape / compiled by k evans