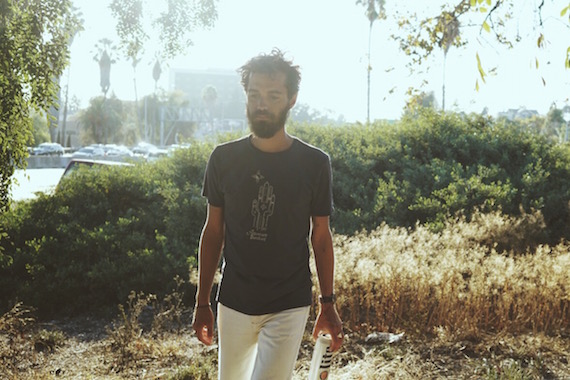 Time flies. Ten years of genre-bending, freeform interstitial airwave debris – black sand blues, green swamp fuzz, psych, soul, garage, funk, jazz and beyond. 2005-2015.
Decade — Celebrating Ten Years Floating In The Ether
Transmitting somewhere off the coast of Los Angeles, this is the t-shirt. Get yours. here.

As worn by Cold Splinters' Jeff Thrope / Los Angeles. Photos via Sinuhe Xavier.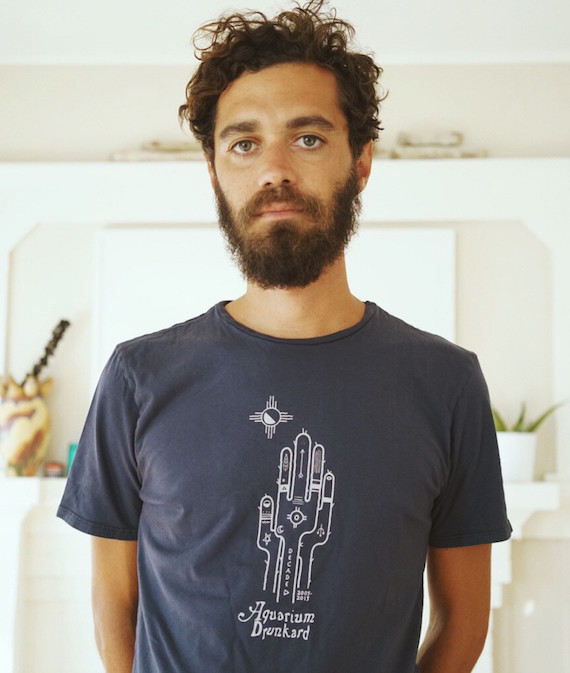 Still Fresh: Aquarium Drunkard – Dead Notes tee / Astral Blues tee