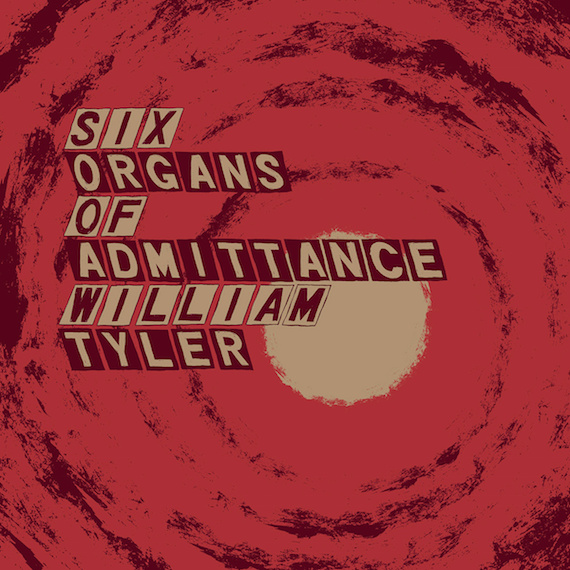 For a decade-and-a-half, Cory Rayborn's Three Lobed label has been a reliable trademark of quality when it comes to adventurous underground sounds. From the blown speaker glory of Bardo Pond to the Takoma School stylings of Daniel Bachman, from the amazing Gunn-Truscinski Duo LPs to the stoney grooves of Matt Valentine & Erika Elder … if it has that Three Lobed insignia emblazoned on it, you know you're in very trusted hands.
To celebrate 15 years in the biz, Rayborn has somehow outdone himself. The Parallelogram series of split LPs brings together some of the leading lights of today's scene: we're talking about (deep breath) Kurt Vile, Steve Gunn, Six Organs of Admittance, William Tyler, Bardo Pond, Yo La Tengo, Thurston Moore/John Maloney, Bill Orcutt/Chris Corsano/Alan Bishop, Hiss Golden Messenger, Michael Chapman … an embarrassment of riches, to say the least. While it's impossible to pick a favorite, the William Tyler / Six Organs of Admittance disc is a good place to start exploring Parallelogram's angles. We asked Tyler and Six Organs mastermind Ben Chasny to give us the scoop …
William Tyler: I pretty much say yes to anything Cory suggests. He is a number one ace dude, like a Yogi Berra-type figure in the subterranean rock scene. He would prob prefer me compare him to Coach K.
Suffice it to say that the music of Ben Chasny changed my life and when Cory told me that Ben was up for sharing a slab of vinyl with me I was honored.
I had two pieces in mind for the project: "No Marigolds in the Promised Land," which is in what i deem psychedelic gothic cathedral territory, and "Southern Living," which has more of the explicit Takoma-via-Eno moves. i recorded the music with another ace Carolina foot soldier Brian Haran at this studio/guitar workshop which at the time was located in the town of Graham, North Carolina. I recall driving through torrential early December rain both ways to and from his studio, and that my car started overheating in the mountains somewhere around Boone. that may actually have been my old Volvo's last road trip so i'm glad we got some music out of it.
Ben Chasny: I was going for a bit of a Vibracathedral Orchestra feel with "Lsha," with waves of static that acted in a dynamic manner. The title for the piece is a coded reference to The Brothers K. I have always enjoyed these split sides. They always let me stretch out and experiment a bit. I feel this one is right here in the same vein as my split with Charalambides and yes, Vibracathedral Orchestra. I was pleased when Cory told me William Tyler would be on the other side of the LP. William is a fantastic player.
Cory is an awesome guy and has always been extremely supportive of Six Organs. Anything Cory wants to do, I am up for. I love that he always thinks big, and from the beginning, the idea for this project was big. words / t wilcox