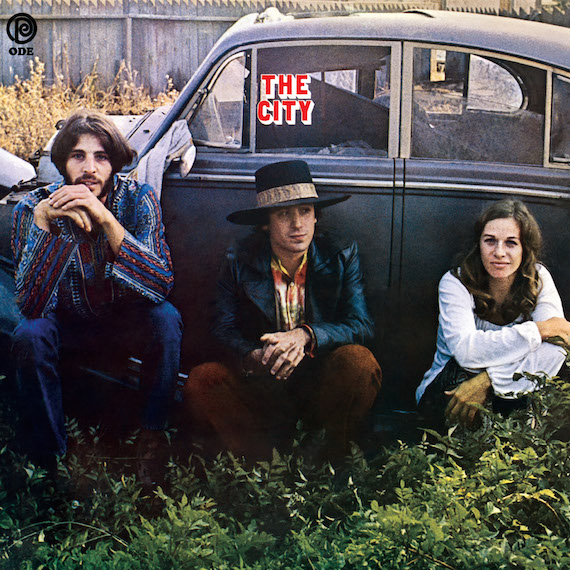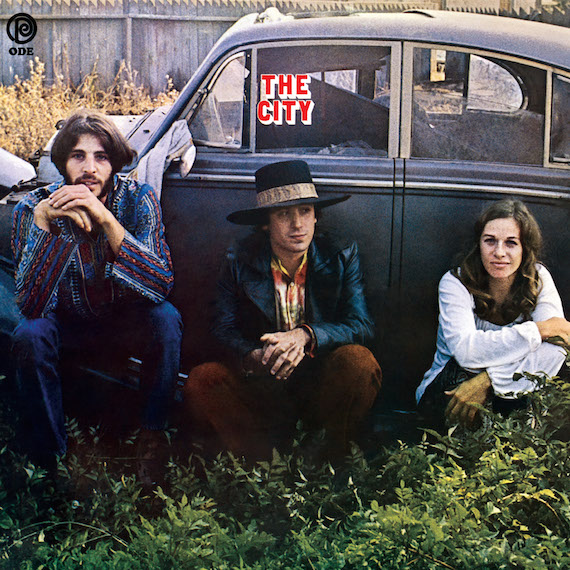 Following her stint as one of the most successful pop songwriters of the '60s but before her emergence as a defining singer/songwriter in the '70s, Carole King briefly fronted a folk rock outfit, The City, and issued one album with the group, 1968's Now That Everything's Been Said. Long out-of-print and reduced to a something of a footnote in her career, the album sees re-release this week by Light in the Attic.
In the late '60s, King's marriage to Gerry Goffin, with whom she'd written standards like "Will You Love Me Tomorrow," "Pleasant Valley Sunday," "(You Make Me Feel Like) A Natural Woman," and "Up on the Roof," was dissolving, so she headed west, decamping to Laurel Canyon. She arrived in Los Angeles with a pop pedigree, but there were progressive new sounds in the air and she wanted in. She teamed with guitarist Daniel Kortchmar of agit-folk punks The Fugs and bassist Charles Larkey of the Myddle Class, whose folk-influenced garage rock had won King and Goffin over earlier, when they signed them to their Tomorrow Records imprint.
Meanwhile David Palmer, Larkey's former bandmate in the Myddle Class, had just settled in to a routine at Emerson College, where he enrolled to avoid the draft. Not long after arriving, he got a call from King. "Carole called me and said, 'I know you're in Boston, but can you send me some lyrics?'" Palmer, who'd go on to record with Steely Dan, singing the group's popular album cut "Dirty Work," enthusiastically agreed. He sent King some words, and two of his songs ended up on Now That Everything's Been Said, the evocative "Paradise Alley" and the jaunty "Victim of Circumstance."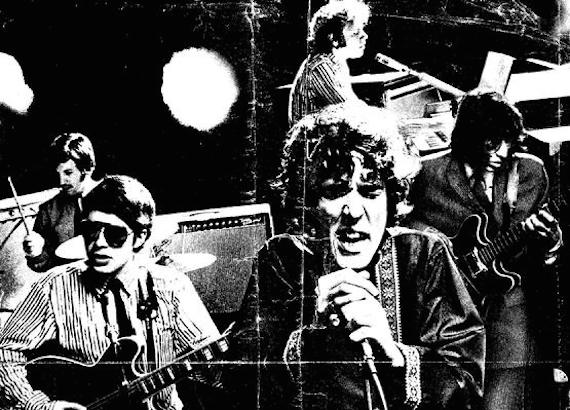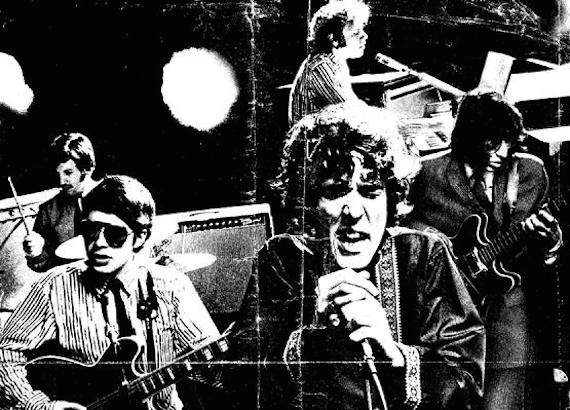 "She wanted a different slant on her lyrics," Palmer says. "Obviously, she and Gerry were incredibly established and great writers, but she just wanted something different." Palmer's words fit the bill – with the Myddle Class, he'd covered Goffin and King compositions, but the duo encourage him to write his own songs, resulting in psychedelically-tinged nuggets like "Don't Let Me Sleep Too Long" and "Wind Chime Laughter." Under their wing, the group issued a few singles and played shows. One gig was particularly memorable, when the band headlined a high school auditorium and the show was opened by the none other than the Velvet Underground. "The crowd hated them," Palmer laughs. "It was a strange combination. I got to meet Lou [Reed] later, and we had a big laugh over that. It was like the Martians had landed."
The group disbanded after a few short years, but Palmer's bandmate Larkey and King fell in love. He didn't follow them to California — though he'd later make his way there — but kept in touch, and when the call came for some lyrics, he was more than happy to offer some up, as he himself had been inspired by King and Goffin. "Gerry was a splendid songwriter," he muses. "He could say something in two lines that would summon a mood…and Carole could take anything and turn it into a hit. Just about anything."
With Lou Adler handling production and a track list dominated by G. Goffin-C. King songwriting credits, Palmer was sure the City's debut would be a hit. But it wasn't. "It was number zero with a bullet," Palmer laughs. "We used to say 'number one with an anchor.'"
Listening in 2015, it's hard to say why the album didn't resonate with record buyers. Songs like the sweeping "Snow Queen" and "Lady" are dreamy, lived-in songs which would make King a solo star, with fashionable folk touches and jazzy drumming by Jimmy Gordon (the Derek and the Dominos drummer with his own sordid tale). Palmer and King's "Paradise Alley" gently evoke a cosmic country soul vibe. And there are what sound like surefire pop hits, like "That Old Sweet Roll (Hi-De-Ho)" and the title song. Though artists like Blood, Sweat and Tears, the Byrds, and Dusty Springfield took the songs on to wider audiences, the City quietly folded, but only in name, as Larkey and Kortchmar joined King on her celebrated solo albums like Tapestry and through much of the '70s.
Palmer and King would remain in touch as her profile as a solo artist grew. He joined Steely Dan for a stint in the early '70s, and in 1974 scored a collaborative hit with King, penning "Jazzman," from the album Wrap Around Joy, which topped out at #2 on the Billboard charts. In recent years, he's devoted himself to photography, but every so often pop culture reminds him of his rock & roll years – in the form of a long awaited reissue or in more surprising ways: In 1995, The Simpsons featured "Jazzman," and Tony Soprano famously sang "Dirty Work" during the third season of The Sopranos. "You can't get much better than that," Palmer laughs. "Maybe the career hasn't been for naught." words / j woodbury