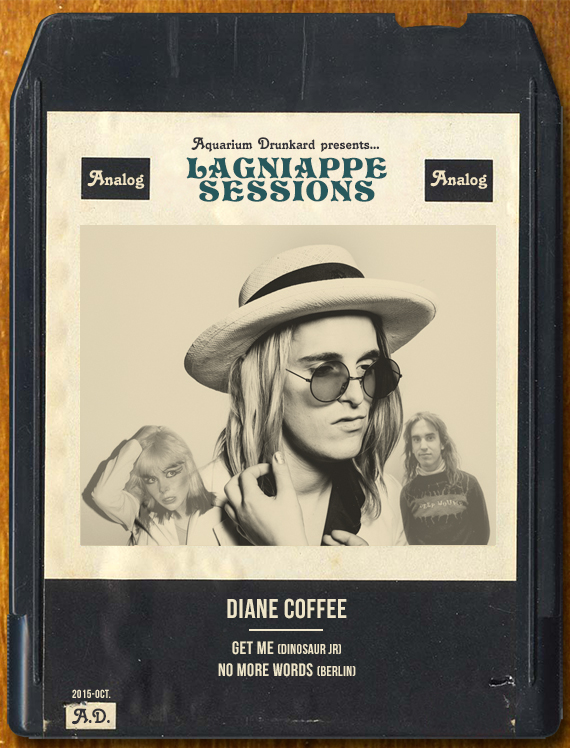 Lagniappe (la ·gniappe) noun 'lan-ˌyap,' — 1. An extra or unexpected gift or benefit. 2. Something given or obtained as a gratuity or bonus.
Diane Coffee (née Shaun Felming) returned to the fray earlier this year with his second full-length, Everybody's A Good Dog, following up his 2013 self-recorded solo debut. Like pals and bandmates Foxygen, Coffee's brand of psych-pop deftly mines the past, usually with a knowing nod and wink. Here, Coffee re-imagines post-Barlow Dinosaur Jr. and '80s Giorgio Moroder produced top 40 — Berlin's "No More Words".
Diane Coffee :: Get Me (Dinosaur Jr.)
Diane Coffee :: No More Words (Berlin)
Notes: I chose these artists because they create music that is so completely different then what I do, yet are still musicians I draw inspiration from. With recording these songs I was able to push myself to rearrange the sounds and the formats. My favorite covers are the ones that sound nothing like the original.
Lagniappe Sessions Archives / imagery via d norsen.