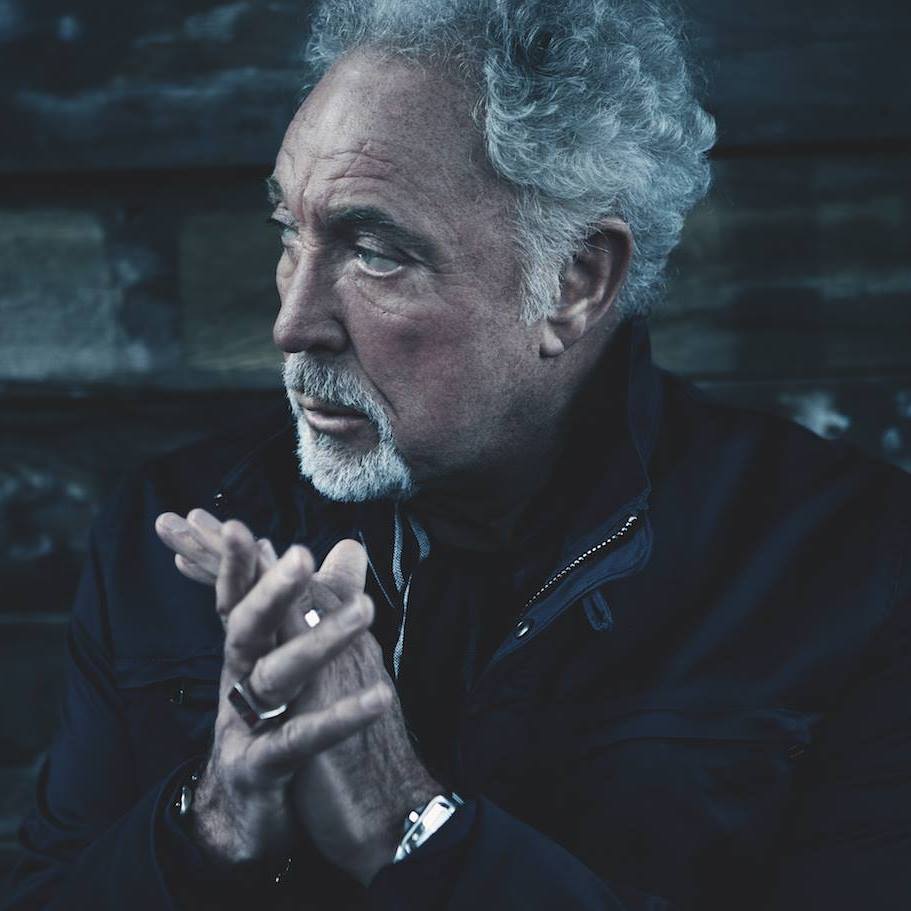 Like all good music biographies, Tom Jones' Over the Top and Back features some choice gunplay. While recording in 1963 with the legendary Joe Meek—with whom the fledgling singer hoped to score a hit—the producer warned Jones about his microphone etiquette. After botching another take, Meek furiously approached Jones. "He said, 'Didn't I tell you to back off that microphone?'" Jones says. "He pulled out this gun and fired [at me]. I grabbed my chest. I thought I'd been shot. And he laughed. He laughed!" It was a starter pistol, after all, but years later the "Telstar" producer opted for the real thing. "Then of course he shot his landlady and himself," Jones says. "I'm glad he didn't come around the corner with a shotgun."
The book is filled with these sorts of stories.  Though it doesn't dive explicitly into his legendary affairs, it does offer a complicated view of Jones, one more compelling than his pop hits and exaggerated "sex god" reputation might suggest. His most recent trio of albums, 2010's Praise and Blame, 2012's Spirit in the Room, and 2015's Long Lost Suit Case, recorded with producer Ethan Johns, accomplish the same. Featuring songs by John Lee Hooker, Sister Rosetta Tharpe, Bob Dylan, Tom Waits, Blind Willie Johnson, Gillian Welch, Los Lobos, the Rolling Stones and more, the records offer a more nuanced portrait than his Vegas years, with Jones wrapping his boomy baritone around sparse gospel and Americana-inflected arrangements. Jones phoned Aquarium Drunkard to discuss his recent work and his book. Below, a condensed version of our conversation.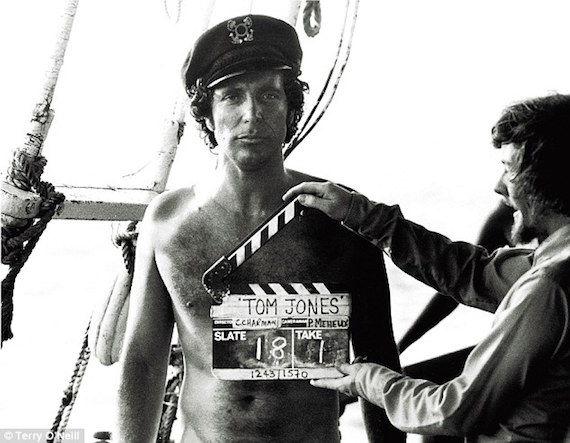 Aquarium Drunkard: You've got a new album, Long Lost Suitcase, and a new biography, out at roughly the same time. I understand you didn't intend for these two projects to dovetail thematically the way they have, but how did that happen?
Tom Jones: I was writing the book with Giles Smith and I said to him, "I don't want you to flower anything up. I want you to write it as I'm telling it." I spent four, sometimes five hours a day with him, while I was doing The Voice U.K. and during that time, I was [also] recording with Ethan Johns. He said to me "[These songs] sound autobiographical," and I said, "I'm writing one now, funnily enough."
AD: It feels like some of the songs on the album, notably Gillian Welch's "Elvis Presley Girl" and "Factory Girl," combine with the stories in the book.
Tom Jones: Any time I recorded in the past, when I listened to a song, I always tried to figure out, "Does this mean anything to me? Is it part of me?" [On Long Lost Suitcase] I wanted to do a song about Elvis. A lot of singers want to do songs about Elvis, but I did know the man. I was close with him. I wanted something I could sing that said that. Not so much about our friendship, but who I thought the man was. When I heard the Gillian Welch song, I thought, "This is the man's life in three verses." I like message songs, things that paint a picture. I played it for Priscilla [Presley], we were at a party one night. She didn't know the song, but she heard it and said, "My God, that's a haunting tribute to Elvis."
And "Factory Girl," I've always loved the song since the Stones did it. But my wife had to work in a factory when I couldn't make enough money in London and she didn't particularly like it. That rang a bell with me. They all mean something. It's all part of my life. Like the book is, the album is.
AD: In the book you describe working in a factory in 1955 and hearing Bill Haley's "Rock Around the Clock." People often think of you as a pop singer, but reading this it's clear rock & roll, R&B, blues, gospel, and soul—the sounds you hear on your most recent records—reflect where your heart has always been.
Tom Jones: That's what Ethan saw in me. When I met with him before we started the Praise and Blame album he said, "I feel like the real you has not come out yet on record." He wanted to hear what Gordon Mills, my first manager, heard when he first saw me in those clubs in Wales.
When "Rock Around the Clock" came out it changed my life. Which I did for a lot of kids my age, I was 15. It really hit me, being a singer, because I thought, "I can sing the shit out of this!" As opposed to, you know, "Fly Me to the Moon," which I recorded, also. But "Rock Around the Clock," or "Whole Lotta Shakin' Goin' On?" I had to learn guitar for that.
When I did the demo for "It's Not Unusual" for Sandie Shaw, I heard it back and thought, "This is a hit song." That's what attracted me to it. Peter Sullivan said, "We need to kick this thing off, rough it up and kick it up the ass." Les [Reed] said, "What about brass?" Once you add brass to something, it becomes a pop record. I thought, "Right, I got my foot in the door with this, now hopefully people can hear that I'm really a rhythm and blues singer, a soul singer, if you like, and hopefully I'll get the songs Wilson Pickett is getting."
I was waiting for that, but the next song was "What's New Pussycat." When I heard that I thought "Oh fuck, I'm going deeper into the pop world here." Which I didn't really want to do, but Burt Bacharach convinced me. He said, "I need you to put into that song what you would put into 'Great Balls of Fire' or 'In the Midnight Hour.' We need that authority in the voice to make this thing work. So I tried it. I wasn't convinced until I heard it back, but I knew what he was talking about and I said, "Okay, let's do that. I'll inject some soul into it." And soul singers did like it…Otis Redding liked it! [Laughs] But the public in general saw me as a pop singer, even though during my live shows I'd open with "In the Midnight Hour." We had success, but, you can shoot yourself in the foot.
AD: In the book you quote from a press release Decca sent out in 1965 that said, "He's 22, he's single, and he's a coal miner." None of those things were true. Did you feel like the public was meeting the real you?
Tom Jones: No, but…I was on television, I'm was doing things. I'm was in America; I went to New York for the first time in 1965 to be on the Ed Sullivan Show. Black R&B singers, the people I was listening to, recognized what I did, which was a thrill to me. I met Screamin' Jay Hawkins, who wrote "I Put a Spell On You." I did Ready Steady Go! with the Rolling Stones and Jeff Beck, these bluesy artists, and T. Bone Walker was on and was talking to me all day. He said, "How the fuck do you sing like that? Where is that coming from?"
AD: You broke out as a singer as a young man, but unlike many of your contemporaries, you were coming into the music business with a set of very grown up responsibilities. You had a wife and a son. Do you feel like that fueled the work ethic you have as a performer?
Tom Jones: Definitely. To be honest, it gave me more drive. I had to be successful, not only for myself but for my wife and my son. I wanted to prove to my wife's father, who was dying of T.B. He thought I wouldn't amount to anything, but he died before I could prove it to him. But all those things were in me. I thought, "I've got to look after my wife and son the best way I know how, which is to sing." I could provide more for them with my voice than anything else I possessed. | j woodbury
For heads, by heads. Aquarium Drunkard is powered by its patrons. Keep the servers humming and help us continue doing it by pledging your support via our Patreon page.