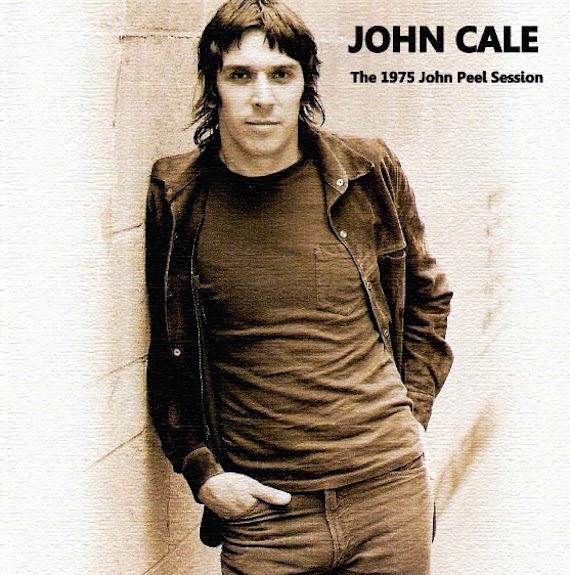 Following his exit from the VU John Cale kept busy as a producer, sonically manning the helm behind Nico's The Marble Index / Desertshore and the Stooges  landmark debut LP. All this prior to embarking on his own solo career in 1970 with the release of Vintage Violence, kicking off a trio of albums for Columbia Records. Cale's next record deal would find him on Chris Blackwell's Island Records, releasing a trilogy of albums in quick succession over the course of thirteen months.
Which brings us to the following John Peel session recorded in May 1975– just two months after the release of Cale's second record for Island, Slow Dazzle. At four tracks, performing as a quintet, the session pulls two songs each from Fear and Dazzle, providing a glimpse into where Cale's head was in the midst of an artistic triumvirate.
Download: John Cale :: The John Peel Session (1975)
1 Taking It All Away
2 Darling I Need You
3 You Know More Than I Know
4 Fear Is A Man's Best Friend
Recorded at the BBC, London, UK – May 1, 1975. First broadcasted May 1, 1975.
Related: John Cale & Friends :: The Ocean Club — NYC, July 21, 1976
For heads, by heads. Aquarium Drunkard is powered by its patrons. Keep the servers humming and help us continue doing it by pledging your support via our Patreon page.