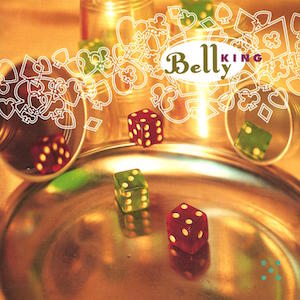 Together for barely four years, Belly, the Rhode Island band made-up of Tanya Donelly, Gail Greenwood, and brothers Tom and Chris Gorman, managed an unexpected amount of success during a period in the early '90s when music that often had little in common was sold in very large quantities, under the catch-all term "alternative." And twenty years after abruptly announcing their break-up, it feels like they came and went in a flash. "It was really fast," is how Donelly describes the band's early trajectory. "The locomotion started almost out of the gate. There was no slow build. Which made it very exciting but, also, I think we were all just kind of freefalling for a while because it was like, 'What's happening?' "
Belly's early momentum was helped along by the decade of work Donelly had already put in. She founded Throwing Muses with her half-sister, Kristin Hersh, while both were just in high school, and in 1986, when Donelly was only 19 years old, the band signed to the English label 4AD. Throwing Muses was the first American band to sign with 4AD, where they joined a roster that included The Birthday Party, Bauhaus, Modern English, Dead Can Dance, The The, and Cocteau Twins. Throwing Muses would also help bring their friends in The Pixies to the attention of the label. Both bands were part of a bustling Boston music scene that included The Lemonheads, Blake Babies, Galaxie 500, and Big Dipper. "There were moments of awareness where you felt like, 'There is so much good music in this town,' " says Donelly. "Bands like the Neighborhoods, and the Zulus, and Lazy Susan, who were amazing. Aside from the ones that got a lot of exposure, the whole scene was so rich at that time. You could go out any night of the week and see something amazing. It was really a special time."
Donelly also worked with Pixies bassist Kim Deal to form The Breeders, and in 1990 that band released its debut album. Pod was predominantly a vehicle for Deal's songs, and the original idea had been for Donelly to write the majority of the material for the follow-up. Instead, she formed a new band with friends from the tightly knit musical community in her hometown of Newport, Rhode Island; Fred Abong, the former bassist from Throwing Muses, and the Gorman brothers, Tom on guitar and Chris on drums. "Anyone who took music seriously [was] hanging out together," says Chris Gorman. "Even if it was different genres, [Newport] was small enough that you all knew each other."
After a series of EPs, Belly released its debut album in 1993 on 4AD in England and Sire/ Reprise in America. Star used jarring, often nightmarish images, as the building blocks for songs about mortality, control, and the horror caused by the lack of it. In a 2013 interview with Spectrum Culture, Donelly said the album "was really me killing my childhood." The songwriting was recognizably pop, though, and Star became an unexpected hit in the commercial rush that followed with the massive success of Nirvana's Nevermind. "There were a lot of people having moderate success," says Donelly, "but still within the framework of the indie system. There were bands that were quote unquote breaking but then Nirvana changed the framework entirely. There was a scramble to figure out how this was going to affect everybody, especially around things like radio play and MTV, which had never really been part of my relationship with my record labels."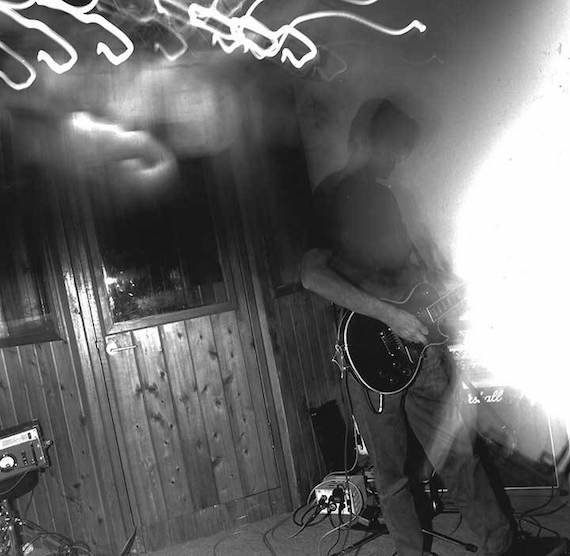 The video for Star's ninth track, "Feed the Tree," was selected for a coveted spot in MTV's Buzz Bin, a placement that guaranteed it plenty of airtime during a period when the channel was reaching over 50 million homes. "When a video is chosen for Buzz Bin, the full weight of the MTV cable network is thrown behind it," wrote Robert Woletz in a 1992 New York Times article on the sales boost often generated by inclusion in the Buzz Bin. "A Buzz Bin video is typically shown three times a day, seven days a week for an average of eight weeks -just a notch below the exposure a Guns 'n' Roses video would get in what is called 'heavy' rotation on MTV." "Feed the Tree" held the No. 1 spot on Billboard's Alternative Rock Singles chart for three weeks in March of 1993, and placed on Billboard's Hot 100 Singles chart in America and the Top 40 in England. Two more songs, "Slow Dog" and "Gepetto," also charted in Billboard's Alternative Top 20 and Top 10, respectively.
The band undertook a grueling international tour in support of the album ("By the end of the year we were shadows of our former selves," Donelly told Rolling Stone in 1995), adding bassist Gail Greenwood as a full-time member after an initial run of shows in England with former Throwing Muses bassist Leslie Langston. Greenwood, who describes herself as "slightly metal," was a live power line on stage; pogoing, whipping her multi-colored hair, and striking hard rock poses. "I couldn't really shoegaze," she says. "I just have such exuberance in playing and I loved the songs so much and I was just so thrilled to be in this band. It was really unbridled." Speaking to Martin Aston for his comprehensive history of 4AD, Facing the Other Way, Donelly said, "I thought, 'Let's do the opposite of what people expect, let's rub up against the preciousness.' "
Their non-stop touring helped push sales of Star to over 800,000 copies in the United States and over 1,000,000 worldwide. "It was weird," says Tom Gorman. "As things got going, and 'Feed the Tree' started doing well, it was kind of interesting just to see the audience become less and less like we thought we were. Starting out, the audience felt very similar to us. And then, as it gets bigger and it goes more mainstream, it seemed like our audience looked less and less like us. That's what mainstream success, in as much as we had mainstream success…that's the nature of it. Your audience becomes mainstream and if you don't come from that mainstream background, particularly musically, it's strange and unsettling."
"I was such a neophyte, because I came from the DIY punk rock scene, that I didn't know that record companies had people like publicity or marketing or artist relations," says Greenwood. "I didn't know what their role was or what their job was, but we'd start seeing press people coming to certain gigs. I didn't know people's titles and I didn't know what they meant and what they did, but I would start to see more and more of them. It was exciting, because someone was always buying me dinner. Now you know it's coming out of your advance, but I didn't know anything then." The band received Grammy nominations for Best New Artist and Best Alternative Album, which they lost, in order, to Toni Braxton and U2's Zooropa. What had begun as an idea solidified over drinks in a Newport bar was now, barely two years out, a band with a gold record, a major-label record deal, and big expectations for continued commercial success. "I think we were all sort of thrown into the deep end," says Donelly.
The four finished the touring behind Star and almost immediately set themselves up in a practice space in Middletown, Rhode Island, close to where Greenwood and the Gormans lived. Donelly, now living in Boston, made the ninety-minute drive for daily rehearsals. The songs they developed were more collaborative than the songs on Star, fourteen of which had been solo compositions by Donelly. "I'd always been in bands," says Donelly. "I love the idea of bands. Creatively, that's how I function best. I like working with other people, always." "It's a lot more fun putting songs together when you're playing with live people than when you're on a computer or a tape machine because you don't have to do everything," says Tom Gorman. "You can try something and you have three other people who know what you're talking about."
To produce Star's follow-up, the band selected Glyn Johns. "Their manager, Gary Smith, approached me," writes Johns over email. "I was very impressed by him and by Star." Johns's recording work in the '60s and '70s was without peer, including legendary work with Led Zeppelin, The Faces, Neil Young, The Eagles, The Rolling Stones, The Beatles, The Who, and Traffic, to name just a very few. "He can be kind of a prickly character when you hear him being interviewed," says Chris Gorman, "but he's the sort of guy who blows your mind in the first thirty seconds when you meet him. He's got that aura of rock history hovering about him."
Despite his resume, Johns's most recent production credits, which included Crosby, Stills & Nash's After the Storm and John Hiatt's Stolen Moments, made it easy to perceive him as a potentially puzzling choice for a band toeing the line between its lineage in underground rock and its increasingly likely future as a full-fledged mainstream alternative rock band. And as eyebrow-raising as the band's choice of producer was their choice to record the album at Compass Point Studios, in the resort town of Nassau. Built by Island Records owner Chris Blackwell, Compass Point had been used by a long string of commercial powerhouses like AC/DC, Duran Duran, ELO, Emerson, Lake, and Palmer, and Wings. Chosen due to VISA issues that prevented Johns from working in the United States, it looked on paper to be a world away from Smart Studios in snowy Madison, Wisconsin, where Nirvana recorded Nevermind with producer Butch Vig, or Pachyderm Studios in rural Minnesota, where PJ Harvey recorded Rid of Me in a flurry with Steve Albini (with whom Donelly had previously worked on Pod), or Chicago's Idful, where Liz Phair had recorded Exile in Guyville and parts of Whipsmart with producer Brad Wood (the remainder of Whipsmart was recorded at Compass Point). In a 1995 feature, Melody Maker described Compass Point as a "middle-aged, middle of the road, muso heaven," and suggested that working there was Belly's way of "resigning itself to mainstream status." "You know, Compass Point is wonderful and I love it, but it's not glam," says Donelly. "We had a fantastic experience there but it wasn't like a Caribbean vacation. We lost power a bunch of times because it's on an island. There are studios in LA that are way slicker and way more glam."
Jack Joseph Puig was hired by Johns to engineer the sessions, specifically to help him modernize his recording sound. Puig began his career as an engineer in the early '80s, working with Amy Grant, Barbara Streisand, Roberta Flack, and Diana Ross, as well as a number of mainstream pop bands (Toto, Huey Lewis & The News, Dire Straits). "He definitely blew off some of the dust that had settled on me," writes Johns. "We just really liked [Johns and Puig] and liked what they had to say," says Donelly. "[Johns] has a great way of being just involved enough without stepping all over something. And we liked the idea of doing it live, which was his idea." "[Johns] didn't put-up with any shit," says Greenwood. "We had to be fully pre-rehearsed. He was a stern taskmaster and wouldn't have put up with any unprofessionalism. [Puig and Johns] were the yin and yang, the California boy and the to the manner born British guy."
Before even arriving at Compass Point, relationships within Belly had begun to splinter. "The Star tour was so long and grueling and fun," says Donelly, "but it was a lot. And we were worked and worked and worked and worked. So, by the time we finished that and went right back into writing and right back into the studio, things had gotten a little prickly." "By that point, we had really existed in a small bubble, in the sense we'd been on the road constantly," says Chris Gorman. "I think we toured for eighteen months straight. I think that when we came off the road and called it a day on Star, we really hadn't taken a breath. And there was already a recording schedule for King, mainly because once Glyn Johns was decided on, he's not the kind of guy you say, 'Well, you're going to be the producer and we'll let you know when we need you.' It was kind of like, 'If he's going to produce it, then this is his window of work opportunity for you guys.' "
The recording schedule was set for six weeks of work, with a recording set-up that was the opposite of how the band had worked to create Star. Where that album was compiled from work done in multiple studios, and the songs tracked instrument by instrument, King would be recorded live, with the band playing together and aiming to capture songs in complete takes, with little to no overdubbing. "There are many positives to recording live," emails engineer and producer John Agnello. Agnello has worked with Sonic Youth, Dinosaur Jr, Nada Surf, Kurt Vile, and a number of other bands, recording several albums with a live approach. "Bands that tour a bunch usually lock-in better playing together than separate. And it's a different type of lock-in. Playing everything separate can be more clinical and more precise, but you miss the opportunity to capture magic in the process."
Recording live can produce spontaneous, exciting recordings that can't be produced with a more labored studio approach, but it can also be a harrowing experience for bands. It can force arrangement decisions to be made on the fly, can make editing extremely difficult or impossible, and it can expose any deficiencies in playing as part of a high cost, high pressure, recording session. "I don't know whether we'd quite reached the level of ability as a band or individually to be able to nail it that perfect," says Chris Gorman. "It was awesome to know that ninety percent of that record is single takes with minimal overdubs but on the other hand, I had really expected a guy that would certainly record the drum parts in a much more cut and paste way. I didn't see myself as that mechanical drummer that can 'Dave Grohl' pull it off in a single take and walk away." Johns, however, dismisses the notion entirely. "Any band that can play a gig can play live in a studio. There was no backup plan; it was not necessary."
The band was not entirely in agreement on the approach to the recording, and that further strained relationships. "It seemed to me that when we were working out the songs, before we even talked about who was going to produce it, even though we didn't really talk about it, I had a feeling that we were all thinking more ambitiously, production-wise," says Tom Gorman. "I was hearing a lot more instrumentation. Like, maybe there's a violin that plays a certain part or an organ. Try different things and see what works. And that was tough, [when we didn't go in that direction]. I think the piano on 'Judas My Heart' might be the only non-guitar instrument on there. It was also a weird time as far as music culture went then, in that trying to do something that was a little more sonically ambitious had its dangers. That very easily could have been the kiss of death. Like, 'You all did a string section…that's so uncool.' Which I think was starting to shift a little bit at that time, but it was still a fine line to walk when you wanted to try something like that, and whether you were going to get accused of trying to make 'November Rain.' "
Perhaps surprisingly, given the commercial hopes for the record, the band's record labels left them to their own devices throughout the writing and recording process. "I think that because the success of Star took a lot of people by surprise," says Chris Gorman, "there was a little bit of, 'Well, we're not going to tamper with this.' I don't know if it was that they had faith in what we were up to, or just didn't understand why things were happening in the music world, and they just figured that whatever it is they might say or do, they could be held responsible for something to not work. There were a lot of things we felt like, 'Wow, we're really being let loose to do this. It seems like there's nobody baby-sitting us right now.' So many bands that are poised in that position end-up recording, re-recording, doing the whole album over, scrapping and starting again, doing it three different times with three different producers. That's not unusual, so I was kind of surprised that it sounds the way it sounds and it made it through all the levels of inspection that it had to get through to make it to the shelves." "There was this curiosity about, 'Where does [Belly] actually fit in,' " says Donelly. "We were kind of too weird for the norm and too norm for the weird at a certain point. At the end of the day, control over the music was really the most important thing to us."
The final album, released on February 14, 1995, was slinky and loose in a way that records from Belly's gruffer, leaden contemporaries were not. It rocked harder and more directly than Star, at times slipping into near-giddiness. And where Star dealt with the hauntings and fears of adolescence, King concerned itself with the doubts, worries, and pleasures that can come with a grown-up life. An album recorded in the standard two guitars, bass, and drums set-up, by the producer most responsible for the sound of classic rock, King was a completely modern, rock record that stripped away the hedonism, worn-down metaphors, and widely accepted aggression and sexism commonplace in rock music, and wondered instead about things like commitment, sacrifice, and spirituality; stuff for which few bands of the time could muster much enthusiasm.
The production is a showcase for Donelly's singular vocals, and they're clear and expressive throughout, on songs that can be disarmingly obtuse or so near to the bone they induce a shiver. Like Leonard Cohen, Donelly has never been afraid to dig to uncomfortable depths in her songwriting. She can get achingly close but at the same time, like Robyn Hitchcock, she employs symbols and abstractions that obscure the personal and the fantastical. It's hard to sort out when she's singing about "a neglected little kid praying for aliens to come get him," as she explained the story behind "Red" to Billboard, or whether she's hiding in plain sight, as on "The Bees"; "Now the bees behind my eyes sing 'Beware' but my bee-stung tongue wants in there/ You come at me with your mouth open wide and I, like a jerk, crawl inside. Beware, beware, beware of me."
Many of the songs open with musical sections that play hide and seek with the hooks that develop. The not-quite half-time dirge that opens "Now They'll Sleep," the album's first single, almost dares you to skip ahead. "Red" begins as a slow 6/8 that alternates with a shooting double-time section that breaks into a middle section in 4/4, that finally leads back to the song's original feel. King's title track shifts from a frantic, rolling triplet feel in the verses, to a driving eighth note feel in the song's second-half, and culminates in a repeated chorus of , "Baby I can't fake it, I'd like to see you naked." "Where most rock songs would repeat," wrote Jon Pareles in the New York Times, "[Donelly's] expand or mutate, bringing in new material or changing meter, as if the old walls of structure had dissolved." "King definitely demands a little more participation from the listener," Donelly told Melody Maker in 1995, "which I think is good."
In a December 1994 Billboard article, Reprise executive Geoffrey Weiss predicted platinum sales for King, "at least." The ability of record labels to sell large numbers of CDs from the fleet of bands collected under the alternative rock umbrella had shown no signs of slowing down since Star's success in 1993. Donelly's former band, The Breeders, had sold a million copies of their 1994 album, Last Splash, and grunge flagships Alice in Chains (Jar of Flies), Soundgarden (Superunknown), Pearl Jam (Vs. and Vitalogy), and Nirvana (MTV Unplugged in New York) all released multi-platinum selling albums in late 1993 and 1994, as well. During 1994, acts as vaguely related as Sheryl Crow, Dinosaur Jr, Green Day, Mazzy Star, Collective Soul, Blur, The Offspring, Toad the Wet Sprocket, Smashing Pumpkins, Lisa Loeb, Live, The Pretenders, Crash Test Dummies, Tori Amos, R.E.M., Beck, Counting Crows, Hole, Stone Temple Pilots, and Weezer all had singles in Billboard's Alternative Top 5, and almost all had accompanying albums that sold in the millions.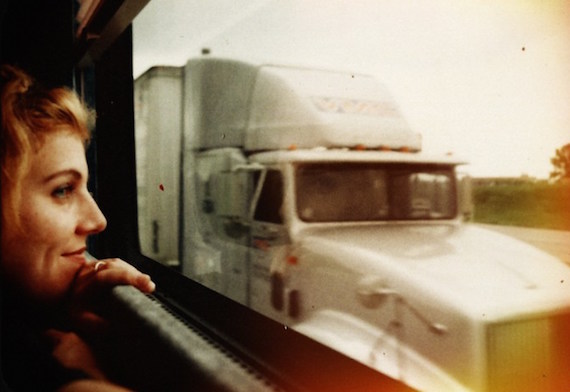 "I think alternative music got both more mainstream and more American between Belly's first and second albums," emails Deb Bernardini. Bernardini handled public relations for Belly, as well as a host of bands on Sire/ Reprise, and is now with Wilco's DBPM label. "Belly, though American" she adds, "was really part of the English alternative scene, thanks to their association with 4AD." "Despite everyone's hope that rock music has room for women, generally fans like it on the macho side," emails Facing the Other Way author Martin Aston. "So while there was room for Courtney Love/Hole and The Breeders, more primary colours, etc, there was less room for the likes of Belly after they'd released Star, as rock itself got grungier and more industrial and electronic. Here, Britpop had reintroduced a swagger and boisterousness and 'laddishness' to the scene, after the shoegazing side of things. And the most popular female-fronted band of the era, Elastica, were 'laddish', both with the music and the leather-jacket image, and all the talk of drugs."
"For all of what grunge represented and came to be," says Donelly, "it was very produced. Very, sort of '70s level production. King was not. We did it live. We focused on pre-production and getting the songs to where we liked them. We didn't do a lot of post. We just mixed it, and put it out. [For Star], 'Feed the Tree' and 'Slow Dog' and 'Gepetto' were treated as singles and were recorded and produced as such. Which was different than what we did on King. King is a much more complicated, almost prog-rocky at times, record."
To start 1995, Belly spent the end of February and almost all of March playing shows in England, France, Holland, Belgium, and Germany. King's first single, "Now They'll Sleep," entered the Billboard Alternative Rock Top 20 the week of February 25th, and when the April 20th issue of Rolling Stone appeared, all four members of Belly looked out from the cover, from over the tagline, "Belly Gets Big." "It was a bit of a gamble on the magazine's part," emails Deb Bernardini, "but I think everyone was expecting a commercial breakthrough for King."
Only a handful of female-fronted bands, or even bands that included women, had appeared on Rolling Stone's cover. Much more common were female solo artists, and, increasingly, frontwomen posing without their band (including a 10,000 Maniacs-less Natalie Merchant in 1993 and Courtney Love, without the rest of Hole, in 1994). Dolores O'Riordan, the singer with former Belly tourmates The Cranberries, had appeared without her bandmates on the March 23, 1995 cover, and capturing Donelly without Greenwood and the Gormans had been the magazine's original plan for Belly's cover shoot, as well. "We almost lost the cover because I said 'No' to it, basically," says Donelly. "And I don't regret that for one second. I'm proud I didn't cave to that, and we got the cover anyway. And it was all of us, and that's what I wanted and what was fair, and what [the band] wanted. [Rolling Stone] wanted to dress us up like The Wizard of Oz and do this novelty stuff. The whole [cover shoot] was a fight from start to finish." "Those are the kinds of decisions she made that, to me, were absolutely selfless," says Gail Greenwood. "It would have been so much easier for her to say, 'I've worked my ass off, I deserve this.' But she worked very hard to make it always appear as if it were a group. And that's really hard to do. That's the kind of stuff that she did that I'll never be able to thank her enough for."
The band performed on the Late Show with David Letterman on April 3rd and the thirty-two show North American leg of the King tour was launched with high hopes for commercial success, but with a band whose relationship was in the process of thoroughly fracturing. "We were not in a great place and it just went kind of down," says Donelly. "It was heartbreaking." "I wasn't talking to Chris and Tom, and they weren't talking to me," says Greenwood, "so there was a lot of silent passing each other in hotel hallways." "Ultimately, I think it came down to not having any time to breathe," says Tom Gorman. "Unfortunately, none of us were mature enough to sit down and say, 'Wait a minute. Maybe we should stop and sit down and talk about what it is that everybody wants and what are our expectations.' It kind of went off the rails and stayed off the rails."
The tour returned to Europe for a June 23rd performance at the Glastonbury Festival, Belly's second appearance there since 1993, and large festival appearances in Belgium and Denmark. "We were going to these crazy-ass cities," says Greenwood, "and I had a folding bike and I would take it out of the bottom bay of the tour bus, unfold it and put it together, and I would ride around Prague, Hamburg, Cologne, Austria, Vienna. That was my saving grace."
They spent July as the main support act for R.E.M.'s illness-plagued tour supporting Monster in Europe, with seven of the shows cancelled due to Mike Mills's emergency abdominal surgery. "It's tough to find bad things to say about R.E.M. in any capacity, either creatively or otherwise," says Chris Gorman. "They're the loveliest people," says Donelly. "Everything you hear is true. They're some of the most ethical people I've ever met in terms of how they treat people, and how they run their business. Just really wonderful people."
In August, the band returned to America where King, despite largely positive reviews from critics, was struggling to break through commercially. "Now They'll Sleep" would make it as high as number 17 on the Alternative Top 20 and a second single, "SuperConnected," would only make it as high as 35. "When King wasn't received as well, then it was like, 'So and so is going to remix this song,' " says Donelly. "[The label] just started throwing money at it to try and squeeze a single out of something. We were clearly disappointed that the record wasn't doing as well as we'd hoped, because we really liked it so much. Three people remixed 'Red,' and we said, 'Fine, go for it.' We had to approve it, obviously, but I had no problem with post-op. As long as there's approval and you have control. At the end of the day, when you have ultimate control, giving up some of the minor controls should be easier and fun, if you think of it the right way. So we were sort of like, 'Alright, yeah. We feel like we've done our job. If you have another job you feel like you have to do on top of that, go for it.' "
A second leg of American shows, twenty-six in just over thirty days, began on October 10th in New Haven, Connecticut, with the band's personal relationship mostly in tatters. "When you're living with people and you're encased in a tour bus, you might have a different political opinion…anything," says Greenwood. "Those things can fester. It's hard to be an autonomous individual when you have to function as a unit. What a band should be is 'you against the world.' When you start to feel like, 'We are disparate' and 'We're all not on the same page,' it starts to fracture a little bit…and then you have to get on a tour bus for twelve hours." Unbeknownst to people outside of the band, their November 11th show at The Dragonfly in Los Angeles would be their last. The band's management produced meticulously detailed itineraries for each leg of the King tour, keeping track of hotel locations, flight schedules, important phone numbers, and show times. The final calendar entry for 1995 reads, "First day in rest of life."
King ultimately sold over 350,000 copies, a huge number for any band, but it was less than half of Star's sales and far below label expectations. "Someone asked me once, 'If King had done better, would the band still be together?' " says Donelly. "And the answer to that is that had King done better, we would have toured for longer and absolutely not have stayed together. It was purely personal politics and it had nothing to do with the performance of that album, at all." "I don't think the fact that King didn't do as well as Star, for me personally, didn't mean that much," says Tom Gorman. "I think there might have been some of that coming from the record label and probably also from management. The thought that Star was mostly conceived by Tanya and that did really well, [and] this second record was more collaborative and it failed, so it's time to ditch the band and go back to a formula that in their eyes, at least as commercial measures, did better."
"I think there was a lot of push early on for [Belly] just to be a Tanya solo project with three people supporting her," says Chris Gorman. "I don't think that's what she wanted or what any of us wanted. In a lot of ways, when you think about it, it's so much easier to market a solo artist than a band. You've got one person, one voice, one interview, one person on the plane for the tour junket, one person for the photo shoots. When you can really single a band down to one individual that you're going to push out front, it makes everyone's lives easier. I think there was a lot of pressure, more external than internal, to make that happen and I don't think that was really a healthy thing for us or for Tanya, because I don't think she's the kind of person that wants that." "[Tanya] really was like the den mother," says Greenwood. "She had to really pull together all of this stuff and try to be as diplomatic as she could when she probably had her own emotions and was dealing with her own stuff. I think that she did an amazing job of keeping the ship afloat. She was really working hard to keep the shit together. It's hard to do when you're not only the writer [but] the singer, the businessperson…she did good."
Donelly has released four full-length solo EPs since the break-up of Belly, and the band released a Greatest Hits compilation in 2002. A collection of new recordings from Donelly's Swan Song Series is due in May, including songs written with Greenwood and Tom Gorman. She has joined both the Breeders and Throwing Muses on-stage in recent years, but Belly had resisted a reunion until earlier this month, when they announced plans for new recordings and shows in the summer and fall. And twenty-one years after its release, King, Belly's second and final studio album, has largely held onto its undeserved reputation as the commercial misstep that tore them apart. Musically, however, it remains a jewel-encrusted stunner.
"I'm always amazed that King isn't mentioned more often as one of the classic albums of the '90s," emails Beth Wawerna, lead singer for the New York band Bird of Youth. "I think Tanya was so ahead of her time as a songwriter, and King was such a standout at the time in a sea of grunge-bro yowling. For starters, it's a perfectly polished pop masterpiece — hook upon hook, no wasted space — but a very complex and idiosyncratic one. There's a fluidity to both the songwriting and arrangements, but not in a way that ever feels meandering or aimless. Tanya bends and breaks the rules so easily that you don't even realize she's doing it. I hear something new in those songs every single time I listen to them, which is a lot. Also, Tanya is an incredible rock singer. Sure, there's an inherent sweetness to her voice but when she really goes for it, she can cut like a knife. Total rock star."
"On King, Belly turned from a charmingly shaky demo band into this streamlined world-conquering pop force," emails Will Sheff, lead singer for Okkervil River. "The songs were all propulsive, skimming along, melodies and hooks and heart flying every which way. King was a winning, confident, masterful collection of songs — poppy and sweet and with a low-key psychedelic undercurrent. Everything good about Star was still there and had been expanded upon, but in many ways this felt like a new, reinvented band. Belly took 'alternative rock' to this beautiful place — melodic, curious, feminine, imbued with magic. Really, it's the place the genre should have gone, instead of being hijacked by a bunch of macho knuckleheads who ended up steering the entire genre into a ditch and making us all feel like we'd been had."
"In some ways, I feel like if we'd gone on to have a much longer career and made five or six records, then that record would make perfect sense in the sequence of our career," says Chris Gorman. "But because that was our second and last record, I think there's an awful lot of baggage that people apply to the choices that were made and the songs that were on it, the way it was recorded, and stuff like that. There are albums by some bands where the second record kind of feels like a hiccup when you first hear it, and then when you hear five records later, you're like, 'That was the record they had to make to get to here.' Once it lands in a discography that has a little bit more of a length, you no longer have those second guessings."
"I feel that Belly had the creative potential to become a great band, and in the end it was up to us to overcome the issues within the band and to resist the pressures and external forces affecting the band, and unfortunately we did neither," emails Tom Gorman. "There were a lot of things which really didn't matter initially when expectations were low, but got increasingly complicated as the band took off and just never got dealt with or even talked about, and finally it just became unsustainable. I'm proud of most of what we managed to do, but disappointed that our full potential wasn't ever reached."
"I think it's always been the case that there are people who bubble up on certain levels and some keep the bubble floating and others do not," says Donelly. "There's a little bit of mea culpa in all this that I need to cop to, which is that had we held it together personally and as a unit, I think we could have survived the sophomore slump that we had, but we just kind of imploded, burned out, and bailed. And that's too bad. I think we had more good music in us." words / jon langmead