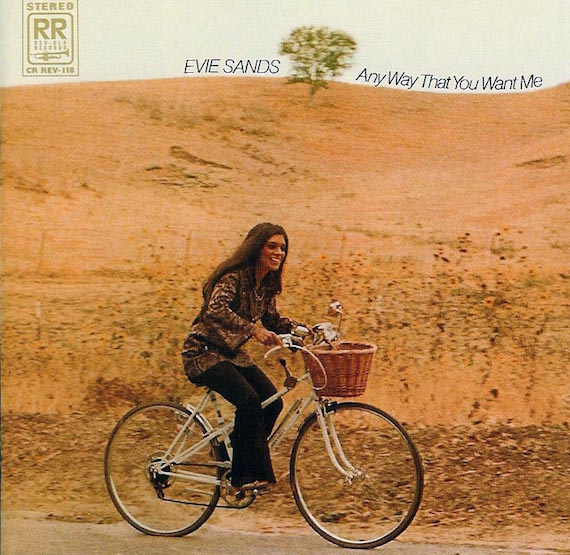 Imagine this. May, 1971. A&M Recording Studios in Hollywood. While Carole King is laying down Tapestry in Studio B, the Carpenters are simultaneously cutting their eponymous album in the larger Studio A (Joni Mitchell, meanwhile is putting the finishing touches on an album called Blue over in Studio C). Now, try to imagine King and the Carpenters saying, all right, what if we pooled our resources and cut a super group album together? Let's trade songs and production values and see what we come up with. Imagine James Taylor showing up with his acoustic guitar. Imagine the arrangements, imagine the upfront vocals that go from aching Soft Rock vibrato to the soulful heights of "(You Make Me Feel Like A) Natural Woman". Songs that draw from the Brill Building and Girl Groups as much as Bacharach and David, but all laid down with an intimate, living-room style. This is pop that may be orchestrated but also seems to channel thoroughly West Coast vibes, as if these were tunes meant to soundtrack barefoot afternoons in Laurel Canyon, incense, and the jangle of beaded curtains.
Although the two studio-neighbors never did get together, the sound you are imagining is not purely make-believe. In many ways, it's the sound of a much lesser known, but in no way lesser LP, recorded (in part) at A&M Recording Studios the year before.
Evie Sands :: Any Way That You Want Me
That Evie Sands' Any Way That You Want Me (1970) did not become an era-defining album is, perhaps, one of the crueler jokes in pop history. Indeed, this lone early-Seventies outing by Sands barely managed a fraction of the astronomical sales accrued by either King or the Carpenters. That said, Any Way That You Want Me is, simply put, one of the most sublime and strikingly gorgeous albums of the period. I do not say this lightly or with any urge to mythologize. This album is good: a post-Dusty in Memphis, post-Bobbie Gentry work of art, brimming with all the Sing-Songwriter Soul that Laura Nyro could strive for. Which, I suppose, begs the question: why are you imagining this little pop masterpiece rather than remembering it as something you heard every time your parents cued up the turntable?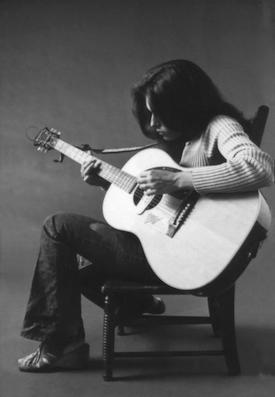 Some context. Born in Brooklyn in 1946, Sands was scooped up as a teenager by Leiber and Stoller's Red Bird subsidiary, Blue Cat Records. Home to acts like the Ad-Libs, Bessie Banks, and the Shangri Las, Red Bird/Blue Cat formed the lynchpin of the New York Girl Group scene of the 1960s, featuring in-house producers like Shadow Morton and Leiber/Stoller as well as the songwriting chops of the Brill Building's Ellie Greenwich and John Barry. Evie Sands, however, was undeniably a wild card in the Blue Cat pack. Part of this is of course due to her voice, which is an earthy, deep-throated, and creaturely thing, always primed like a spring to leap from wounded vulnerability to soulful muscularity. Credit is also due, however, to both Chip Taylor (he of "Wild Thing" fame) and Al Gorgoni who together were the principal composers and producers behind Sands' early output. Listen, for instance, to the way the Taylor/Gorgoni-produced single "Take Me for a Little While" lets Sands' vocal quaver, half-spent through the opening verses, before laying down a big chorus that reasserts all the powerhouse pining of Ronnie Spector and Dusty Springfield. Just listen to the way Sands wrings the heart out of the lyric: "If you don't want me forever/And if you don't need me forever/And if you can't love me forever/Take me for a little while."
As with the best songs of the Girl Group era, what may seem naî¯ve on the surface is redeemed by melodrama, an operatic whirlwind of reverb and earnest melancholy (indeed, one that re-appropriates the chamber-pop sound first minted by Leiber and Stoller, Doc Pomus, and acts like Ben E. King and the Drifters, some years before.) In other words, the bubblegum gets eighty-sixed, because all you get with bubblegum is cute. By contrast, the Girl Group era is defined by songs ("Will You Still Love Me Tomorrow," "Tell Him," "Be My Baby," "(Remember) Walking in the Sand") that take the stock spectrum of emotions associated with teenagers (teenage girls, mainly) and deliberately spills them out onto huge expressionist canvases. Like Stephen Daedalus these were artists trying to fly by the nets that their culture had thrown over them. There is, after all, a reason that their songs–covered by the Beatles and integral to everything from Pet Sounds to Amy Winehouse–were also quoted freely by the New York Dolls, the Damned, and the Smiths.

An interlude, circa 1965. A musical showcase for local TV called Hollywood A Go Go invites the eighteen-year-old Evie Sands on to perform both sides of her recent single, consisting of "Take Me For a Little While" and a second, boot-stomping number–released a good year before Nancy Sinatra stomped hers–called "Run Home to Your Mama". For the latter, the singer is presented atop a tiny platform while the show's dancers hyperactively go go go everywhere around her. But, right away, you know that this is not a performer who's going to stand there and shoop-shoop her way daintily through the sentiments of a B-side. No antiseptic choreography, here. Just feeling: twisting, shaking, itching physicality.
She is a girl possessed, in possession of the take-no-shit moral that this two-minute little pop-blues is preaching. She owns it and, in doing so, discloses the through-line running from the Shangri Las and Lesley Gore's "You Don't Own Me," all the way back to Ma Rainey. Tough-talking her way through the verses with a Mae West drawl, Sands throws down her ace with a rafter-belting chorus ("Don't want to run around, picking up for you no more/So run home to your mama, and let her do it all for you.") Fed up, she smiles like Pirate Jenny in a raven black beehive and heels. Sure, it may seem quaint from today's post-feminist standards, but listen to the fire burning in Sands' voice as she impatiently shouts c'mon after the first minute and fifteen seconds. Hearing it, you need to recognize just how viable, indeed just how rare a thing, a holler of rage from a female pop singer was in 1965.
Good as it was, and still is, "Take Me For A Little While"/"Run Home to Your Mama" didn't sell–undoubtedly because an associate of Chess Records nicked the Sands tape, took it back to Chicago, and cut a new version of "Take Me" overnight (with Jackie Ross, who was coming off a hit). Released just before Blue Cat could get the Sands version out, the Chess record got the lion's share of airplay, inspiring later versions by both Dusty Springfield and Vanilla Fudge. Again and again, subsequent Evie Sands singles continued to suffer this same stolen thunder. Her groovy, Jackie De Shannon-esque "I Can't Let Go"–yet another Chip Taylor-penned gem–sank without a trace before the Hollies turned it into a UK hit. "Angel of the Morning," a now classic Taylor composition first recorded by Sands, got bogged down when her label drifted into bankruptcy, leaving Merilee Rush to score the hit a few months later.
For this reason, Any Way You Want Me, Sands' first LP, might on the face of it seem like the last, desperate gasp of an artist making the move from Girl Group innocence to singer-songwriter maturity–but, if so, what an assured, soul-deep gasp it is. The album capitalized on the "Anyway that You Want Me" single, on which Sands had reclaimed some of that stolen thunder–this time singing a Chip Taylor song that had already been recorded to some success (by the Troggs and the American Breed, respectively). Taylor even composed a new bridge–all sloopy piano and show-stopping soul–especially for the occasion. More significantly, the Sands' single embellishes the song with muted horns and driving gospel-folk.
It is from this dusty, sunbleached blueprint that the Sands album proceeded to build. Taking the roadmap provided by "Any Way," Sands and the stalwart team of Taylor and Gorgoni, left New York musically behind–absorbing what they could of Memphis and Nashville, along the way–and ended up in the musical heart of Los Angeles. With that literal and figurative move out West, they managed to record stunningly rich sound that melded together folk, soul, country, and gospel.
The album introduces itself on a wave of strings and echo-chamber vocals, before the whole orchestra gets eerily looped backwards in what seems a whirlpool of desire. The effect isn't twee, or overplayed, but a culmination of all that Girl Group theatricality (Remember, "Is she really going out with him?") In fact, the sleeve notes makes it clear that "Crazy Annie," the opening track, draws its inspiration from a subplot in Midnight Cowboy, namely that of the girl Joe Buck left behind in Texas (Taylor, who wrote the song, also happens to be the brother of Jon Voight). But if we begin in the dark, with the credits rolling and a small town girl's ghostly voice pining after a boy in the Big City, the rest of the song charges forth into heavenly light. An acoustic guitar cuts through the wash of strings, pounding out mini-operatic chords filched straight from Tommy. Sands' voice drifts gently into the spotlight, right up in the mix, whispery and Carpenters-soft. Then, suddenly, the mournfulness gives way to a big, transcendent chorus, a whole novel's-worth of poignancy in Sands' recitation of the deadpan lyric: "Crazy Annie was a good time/To a boy named Joe/Crazy Annie wasn't crazy/No, no, no, no." The listener, here, would do well to remember that the Carpenters' similarly big-chorused "Superstar" started life as a Delaney and Bonnie B-side.
The rest of the album is similarly crafted along these lines: a mix of moody balladry and big hallelujah choruses, Girl Group heart and rootsy soul. The arrangements are key: "But You Know I Love You" was something first recorded by Kenny Rogers and the First Edition as a bit of country-rock fluff, but Sands and Co. give it a Big Pink acoustic backbone and a surprisingly meaty, soft-rocking beat. "Close Your Eyes, Cross Your Fingers"–perhaps the best Grandma song this side of Bill Withers–lays Memphis-style horns over strumming guitar and then, as if that isn't enough, adds a whomping string section that quotes Gentry's "Ode to Billie Joe". On the other hand, "This I Am I Find," is a quiet, moving ballad of self-determination, written by Sands herself, that floats along on a shimmery guitars and flutes. "I'll Hold Out My Hand," one of two songs recorded at A&M, likewise evidences just how much room there was to maneuver around the Middle Of the Road at the time, featuring as it does a wash of gospel fuzz (cf. Dusty Springfield's "Don't Forget About Me") and a souring PP Arnold-like vocal from Sands. "Shadow of the Evening" is part George Jones, part Karen Carpenter: a stirring, beautifully orchestrated role reversal, with Sands appropriating lyrics clearly meant to describe some dude's inner-conflict as he dreams about his lover beside his sleeping wife (sexless Soft Rock fare, this is not). The nearest the album comes to being an out-and-out premonition of Tapestry, however, is on the ballad "I'll Never Be Alone Again," which is all low-key soul at its best–of a sort that can flash some country rock twang, then fill this out with aching strings and a church choir. After an inexplicable forty second snippet of James Taylor's "Carolina on My Mind," the album ends on its most understated note: a breezy, haunting, early morning folk song written by Gorgoni, titled "One Fine Summer Morning". Even if the lyrics ("I will take you to the forest/Where the mountain meets the ocean") are lightweight, the dreamy production (consisting of slide guitar, bongo taps, the rise and fall of cinema strings) and, especially, the chilly nuance of Sands voice all work to make it heartfelt. Just like she did back in 1965, she owns it, feels it, makes it express something deeper.
Evie Sands :: One Fine Summer Morning
Any Way You Want Me didn't garner any more sales than Sands' previous efforts had. There was talk of an immediate follow up when Chip Taylor signed with Buddha Records, but plans fell through, and it was 1974 by the time Sands, now an industry veteran, released her sophomore effort. By the time Estate of the Mind was released, Soft Rock was at its peak and disco was right around the corner–which is to say nothing about the quality of the music she was producing, by the way, just that the Girl Group folk-soul-gospel reinvention angle ceased to be relevant. Now it was top-rung artists like Streisand, Springfield, Warwick, Cher, and Gladys Knight who kept the tradition of picking up where Sands left off, recording songs that she had debuted. In 1979, following the release of her third album (on which Springfield and members of Chicago guested), Sands called it a day as a recording-artist, remaining in the industry only as a songwriter and occasional producer.
Meanwhile, far away in the north of England, Sands' early singles were becoming staples of the Northern Soul scene. The sweeping passions and pre-disco orchestration on songs like "Picture Me Gone" and "Take Me For a Little While" too perfectly encapsulated a sound English ballrooms were thriving on at the time. Very gradually, this revival of interest in her music would lead to something of an Evie Sands renaissance in the UK. (There's certainly no way Wild Wood-era Paul Weller was not listening to Any Way regularly.) On the back of this, Evie Sands came out of retirement and started recording again in the late-Nineties. When the co-founder of Creation Records, Joe Foster, re-released both Anyway You Want Me and Estate of Mind on his Rev-Ola label (alas, UK Import Only), Scottish super group BMX Bandits backed Sands up on the subsequent tour. Today, she is still making music, still performing (even, occasionally, with Chip Taylor)–and Any Way That You Want Me, her masterpiece, still deserves its place in the sun. Like the fire burning at the heart of any great Girl Group classic, it was hard won. words / dk o'hara
Aquarium Drunkard is powered by our patrons. Keep the servers humming and help us continue doing it by pledging your support via our Patreon page.