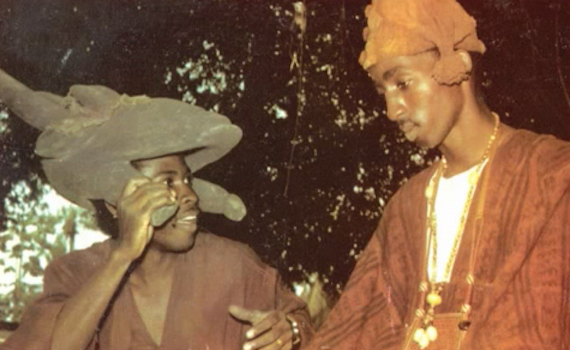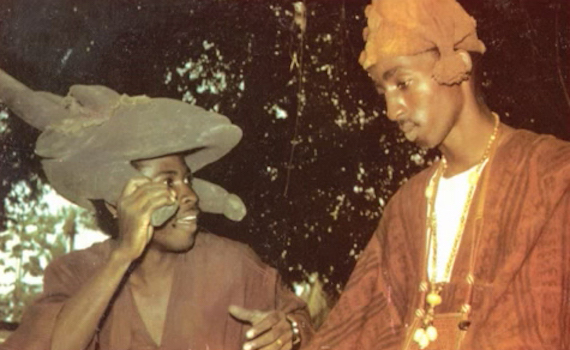 Our fascination with Guinea's Bembeya Jazz National continues. Having previously featured a late 70's funk platter and an earlier, more high-life oriented record, today we touch down with two more from the legendary West African group. The first, "Wouloukoro," comes to us as a b-side from a 1971 single. Recorded live at the Palais du Peuple in Conakry, the Guinean capital, it finds the group still very much riding a cloud of high-life bliss, with Aboubacar Demba Camara's impassioned vocals, celestial and serene steel guitar, and a buoyant rhythm section in lock. And speaking of bliss, note the sweet and all too brief trumpet that chimes in, dueting with heavenly steel guitar.
Bembeya Jazz National :: Wouloukoro
The second tune "Ballakî¨," is culled from the group's 1974 lp Special Recueil-Souvenir Du Bembeya, a collection of original compositions by Aboubacar Demba Camara, who was tragically killed the previous year in a car accident. The liner notes refer to the record as Demba's "swan song," a collection that showcases his sensitivity as a poet and innate musical genius. On "Ballak Demba sings sorrowfully, alongside enigmatic guitar and bass lines, with horns soaring in something akin to the tone of a funeral procession. Clocking in at over eight minutes, the final moments find Demba in lovely harmony accompanied by a female backup singer as the guitar steals away towards the end. Magic.
Bembeya Jazz National :: Ballakî¨
Courtesy of fellow Guineans, we have Camayenne Sofa's "Kî¶gnî¶ – Koura," off the group's 1970-something lp A Grands Pas. Here, steel guitar again leads the way for a slice of pure in-the-clouds high-life, as Camara's commanding and heartfelt vocals, coupled with a Francis Bebey-esque organ line, transport the listener away to the unknown with a sound nothing short of sublime.
Camayenne Sofa :: Kî¶gnî¶ – Koura

Elsewhere: Not to be missed, a series of 10 incredible live Camayenne Sofa videos can be found here — made even more captivating by their warped digital conversion. Dig in. words / c depasquale