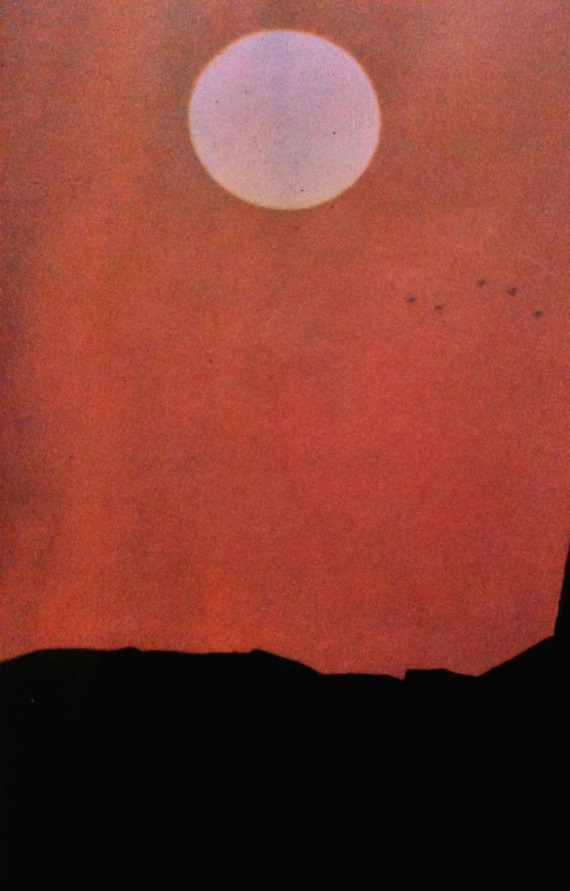 Nashville guitar journeyman William Tyler is set to release Modern Country June 3rd via Merge Records. His fourth full-length, the record is self-described as "a love letter to what we're losing in America, to what we've already lost." Tyler guests on my SIRIUS show this Friday, his set presented here as Sebastian Speaks – A Mixtape. The artists, in his own words, below.
I woke up this morning from a dream about the end of the world. It started in a coffee shop in Nashville, there's a long line out the door and the credit card machine won't work. There's a big boom and all the electricity goes off. I run out of the coffee shop, get to my car, and start driving out of the city as quickly as I can. Only one radio station comes through and I can deduce there has been a catastrophic series of earthquakes, knocking out most of the nation's big cities and power grids. As my car eases into the Tennessee countryside the radio station disappears into a melodic hum of static and I chase the sunrise. As I write this I am at my friend Michael Slaboch's house in Berrien County, Michigan. We're only an hour from Chicago, I can hear the morning traffic report on my radio, but in the measured calm of the countryside it feels a universe and a century away. I spend a lot of time driving through the front roads and back roads of the country and like most people harnessed to cars, I gauge music by how good it is for driving. This mix is meant to mirror a back roads drive, catching an oldies station or a sermon or a baseball game on some unknown AM frequency. Hope for spring time and yearning for the stillness of the rural contrast to the anxiety of the city. – William Tyler, April 2016
Excerpt from "Flight F-I-N-A-L"
Glen Campbell – If These Walls Could Speak
The Monorays – It's Love (24 Hours a Day)
Kaplan Brothers – Happy
John Cale – Big White Cloud
Canario Y Su Grupo – Aguinaldo De Navidad
Earl Gaines – I Can't Face It
Luiz Bonfa – A Prelude to an Adventure in Space
Linda Martell – Color Him Father
Robert Wyatt – Yolanda
Pastor John Rydgren – Groovin' On a Saturday Night
Apsalar – Sans Cocugu
Shy Guy Douglas – Midnight Soul
Stone Harbour – Dying to Love You
The Christian Astronauts – Prepare to Fire
Girls of the Golden West – There's a Silver Moon Above the Golden Gate
Suni McGrath – Xopo
Jackie Johnson and the Wheels – Yesterday's Misery
Autechre – VLetrmx
The Grateful Dead – Excerpt from "The Other One", Wigan, 5-7-72
Nitty Gritty Dirt Band – Rippling' Waters
Faust – Meer (alternate take)
Related: The Lagniappe Sessions: William Tyler
Pssst…Aquarium Drunkard has launched a Patreon page, which allows readers and listeners to directly support our online magazine as it expands its scope while receiving access to our secret stash, including bonus audio, exclusive podcasts, printed ephemera, and vinyl records. Your support will help keep an independent cultural resource alive and healthy in 2019 and beyond.