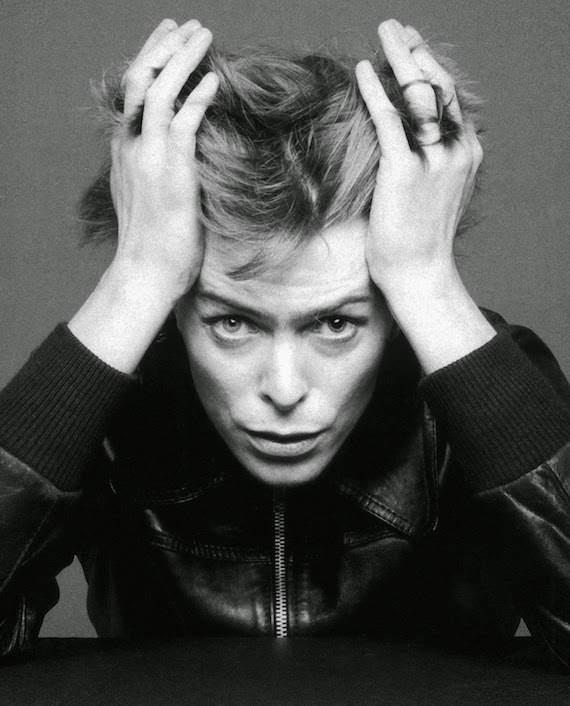 David Bowie had a habit of covering the songs of other artists, sometimes sublimely, sometimes woefully. In turn, covers of Bowie songs range from the "why?" (see Barbra Streisand's "Life On Mars?"; well, don't really) to the weird to the rare version that manages to surpass the Bowie original.
The earliest hail from a time when Bowie was as much a jobbing songwriter as he was a performer. Scraping together a living in part by doing lyrical translations for Israeli and Belgian composers, Bowie made demo after demo, which his manager sent to the likes of Peter, Paul & Mary, Jefferson Airplane, Chris Montez, and Tom Jones, with no success.
A few took chances with Bowie's material in the Sixties. In 1965, Kenny Miller sang Bowie's fledgling composition "Take My Tip". There was Billy Fury's go at "Silly Boy Blue", with Fury gamely handling lines like "yak-butter statues/ that melt in the sun." Better still is The Slender Plenty's version of a song that Bowie never recorded (though a demo exists): "Silver Tree Top School For Boys," in which masters and boys in a public school share joints on the cricket pitch.
Giving Bowie a push after a halt in momentum (he'd had a UK Top 10 hit with "Space Oddity" but his follow-up singles stiffed) was Peter Noone's take on "Oh! You Pretty Things," a UK #12 in 1971. Noone and his producer Mickie Most tweaked the lyric (the earth is a "beast" here, not a "bitch") and smoothed the song's rough edges. Bowie played what he called "composer's piano" on the recording, needing multiple takes to get through it, as his hands would cramp up at the keyboard.
Bowie also offered one of his strongest compositions of the period, "All the Young Dudes," to Mott the Hoople. It was a bequest to a band he liked, and it essentially marked the end of Bowie, Songwriter. Having become a cross-Atlantic rock star with Ziggy Stardust, he no longer had to market his compositions (with a few exceptions–he wrote for Ava Cherry, Mick Ronson and Tina Turner, among others).
So here's a dig through the Bowie catalog, as heard through the voices of others. We start with a track originally from Bowie's 1967 debut LP. – Chris O'Leary
White Fence – "She's Got Medals": As the chassis of Bowie's gender-fluid "She's Got Medals" is the garage band staple "Hey Joe," it's fitting that White Fence (Tim Presley and friends) showcased the song's Nuggets qualities in a 2013 Aquarium Drunkard Lagniappe Session.
Lucien Midnight – "Space Oddity": For grandeur, there's the astronaut Chris Hadfield singing "Space Oddity" from space; for eeriness, there's the Langley Schools Music Project, who sound like the children of Village of the Damned singing in harmony. Lucien Midnight (pseudonym of Montréal's Frank Fuller) made Bowie's trademark song a washed-out, bummed-out internal conversation: "la planî¨te terre est bleue, qu'est-ce que tu m'veux ça me calisse?" (roughly "planet earth is blue, so why the fuck should I care?"). Major Tom also wears a fur hat here, not a helmet (well, he is in Montréal). From 2008's Champion des Choses en Bois.

Tori Amos – "After All": Goth lullaby, hiding on the B-side of Amos's cover of the Stranglers' "Strange Little Girl" (2001).
Lulu – "The Man Who Sold the World": The Nirvana version–which prompted Bowie to return "Man Who Sold the World" to his live sets–is canonical by this point but Lulu's 1974 single swings more. With a raspy Lulu vocal owed to vigorous cigarette smoking (composer's advice) and Bowie's eternal-amateur saxophone on center stage.
The Bad Plus – "Life on Mars": It's surprising more jazz musicians haven't feasted on Bowie's songs, with their crafty progressions, modulations and deep veins of melodies. The trio The Bad Plus has fun rummaging through a Bowie standard; on 2007's Prog.
Bauhaus – "Ziggy Stardust": Children fashion an idol out of scraps, pay homage. Rocks harder than the Spiders From Mars did on the original track. Issued as a 1982 single, with a take on Eno's "Third Uncle" for the flip.
The Polecats – "John, I'm Only Dancing": A UK #35 in 1981; it showed how much Bowie's glam single secretly owed to Gene Vincent.
Morrissey – "Drive-In Saturday": Morrissey's relationship with Bowie was a stew of worship, competitiveness and cattiness, but he remained a fan despite what he said in the press, regularly singing "Drive-In Saturday" live in the 2000s, and shoehorning David Johansen into Bowie's future legend. Recorded live in Nebraska in 2007; collected on Swords.
Shaun Cassidy – "Rebel Rebel": For purist covers of "Rebel Rebel," there's Joan Jett's take and some dozen others. Then there's Shaun Cassidy's trashy New Wave cash-in, with backing vocals from what sound like drunk Muppets; in its way, it holds true to the spirit of Bowie's original. From 1980's Wasp (produced by Todd Rundgren).
The Wedding Present – "Chant of the Ever Circling Skeletal Family": In which the Wedding Present come across as the band Bowie heard in his head when he recorded Diamond Dogs. One of the limited edition singles they released at a monthly clip in 1992; collected on The Hit Parade 2.
Beck – "Win": Beck's Rube Goldberg rendition of "Sound and Vision" gets the praise but there's more soul in his acoustic take on one of Young Americans' finest songs (and which he raided for "Debra").
Anōmy – "TVC 15": "She's a Deviation of Society, Disregards the Norms: She is Anōmy." As per the 45 sleeve of a mysterious trio who recorded in 1981 in Coram, out on Long Island. Their "TVC 15" is the voice of the girl who vanished into Bowie's TV set and is happy to be there. Amazing.
The Sea and Cake – "Sound and Vision": Life inside a glass house. From 2003's One Bedroom.
Billy MacKenzie/British Electric Foundation – "The Secret Life of Arabia": MacKenzie sweeps in and conquers the "Heroes" closer, making the original's well-over-the-top Bowie somehow seem muted.
Au Pairs – "Repetition": "Repetition" is an isolated piece on Bowie's Lodger. In it, Bowie directs his own Angry Young Man play, his tone hovering between cold observation and spots of anger. Two years later, the Au Pairs made the listener dig in further: take how Lesley Woods sings each line languidly, letting ends of phrases trail off, lacing "Johnny is a man" with bright contempt. Midway through his song, Bowie broke the fourth wall: "don't hit her," he interjected. If barely heard in the mix, he'd had enough. Instead, Woods keeps accumulating details, running through them again and again: bruises on her arms, food on the table, Anne with the blue silk blouse. It plays out every day, down every street: it shows through, it shows through. On 1981's Playing With a Different Sex, which you should own.
Warpaint – "Ashes to Ashes": Bowie's goodbye to drugs, to ambition, to the Sixties, to 'David Bowie,' "Ashes to Ashes" is uncoverable, though many have tried. Here's one of the better attempts, with "smoking pistol" becoming "smoking crystal." From 2010's We Were So Turned On.
Tina Turner – "Cat People": No surprise, she sings the hell out of it. She makes "it's been so long" carry the weight of every year that she's endured, and right at the moment when Turner finally broke through. Recorded live in Chicago, August 1983.
Girl in a Coma – "As the World Falls Down": Bowie's ballroom romance from Labyrinth becomes a sweet, sharp rocker. Nina Diaz sings "every thrill is gone, wasn't too much fun AT ALL!" with venom, then coos that she'll be there for you anyhow, whether or not you deserve it (probably not). On 2010's Adventures in Cloverland.
Spacehog – "Crack City": Tin Machine cover! Spacehog plays up the sleaze, which is about all you can do with a song whose emotional peak is "they're just a bunch of assholes/ with buttholes for their brains." Recorded at CBGBs in 1996; on the Hamsters of Rock EP.
Behemoth – "Hallo Spaceboy": Bowie's Nineties has barely been tapped (so, there's still time to try to make "The Motel" your own, young ambitious singers out there). However, there is a Polish death metal "Hallo Spaceboy," in which the singer starts threatening the astronaut's life halfway through. On 2000's Thelema.6.
Claudia Brücken – "Everyone Says 'Hi": Released during Bowie's near-decade-long hiatus, Brücken's version of the Heathen single (from 2012's The Lost Are Found) is a note to an absent friend, wondering if he's doing okay. He was, as it turns out, but now he's worried about you.
Seal – "Bring Me the Disco King": Suitably grand and funereal; he dresses for the part. Recorded in LA in February of this year.
Momus – "Where Are We Now?": Cut and released the same day that Bowie's "comeback" single came out (8 January 2013), set to footage of Roddy McDowell being fitted for his Planet of the Apes mask ("I was aping the master, so the monkey was me," Momus said).
Jason Lindner – "Dollar Days": Lindner, the pianist on Blackstar, walked into a Bowie tribute in Brooklyn three days after Bowie's death and played Bowie's last-completed song, lifting it in the air for a time, letting it fall.
Related: The Unofficial Bowie: A Conversation Piece
Aquarium Drunkard is powered by our patrons. Keep the servers humming and help us continue doing it by pledging your support via our Patreon page. Only the good shit.