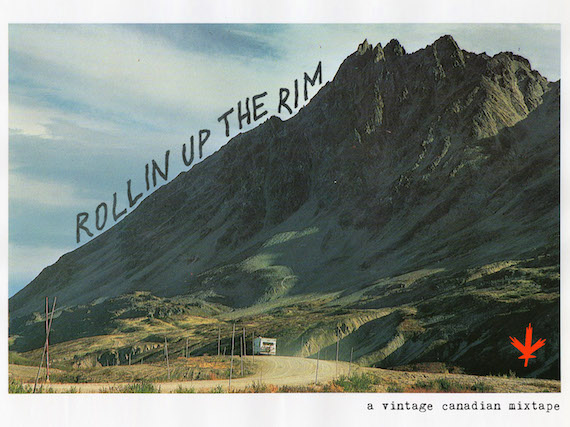 Two sons of Tommy Douglas invite you on a spring trip across Canada. From lonesome provinces to cosmic territories, and everywhere in between. A place where private press unknowns stand as tall as under-appreciated legends. Enjoy the ride.
Rollin' Up The Rim: A Vintage Canadian Mixtape
Playlist after the jump . . .

Anne Murray – Buffalo In The Park
Luke Gibson – All Day Rain
Bruce Cockburn – Going To The Country
Dunleath – And That's For Sure
Bill Wing – World For Sale
Dixie Lee Innes – Queen of Colby Kansas
Sim Rushton – Just Watching P.E.I.
Mirth – Going Away
Ernie Manera – Just Another Pretty Face
Jim Munro – Snow Goose
Brad Scramstad – Marin County
Bonnie Dobson – Winter's Going
The Huggett Family – I'll Be Gone
Gord Hayman & Jack McDonald – Take Me Away
This is the fourth installment in our Vintage Saskatchewan series. Find parts one,  Multis E Gentibus Vires,   here, two, Prairie To Pine, here. and three, It's That Beat (Covers Edition), here. compiled by k evans / b hettinga