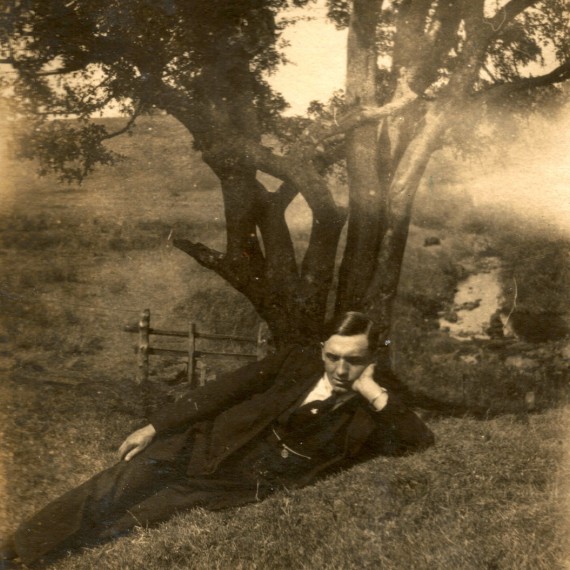 Ben Watt's a lifer — one-half of electronic duo Everything But the Girl, a producer, DJ, and author. His latest record, Fever Dream, features collaborations with MC Taylor of Hiss Golden Messenger and Marissa Nadler, and finds him mining inspirations he's cultivated over two decades, its hazy, soulful songs unfurling with ease and calm confidence.
For the last few years, he's assembled "Deep Folk" mixtapes, blending field recordings and effects with haunting songs. Below, Watt shared his latest (the sixth installment in the series) as well as a few words about the mixtape's origins, with AD.
I began my Deep Folk Mixtape series about three years ago. I had recently pressed the pause button on my DJ life. After my band with Tracey Thorn, Everything But The Girl went on hiatus in 2000 I spent the next twelve years immersed in underground electronic music, which had had hit me as a new way of hearing and playing music to me after years writing in a similar way – like a long-term painter being introduced to collage. It felt fresh. I ran club nights, launched two labels, co-owned two venues for a while, and traveled many weekends of the year at home and abroad to play deep underground house in basements and ballrooms.
The urge to return to my songwriting roots then bubbled up a few years ago. I began to miss words, and songs, and people in a room with simple instruments improvising. So I put down my headphones and my records and picked up a pen and my guitar and went back to the music I first loved. I had grown up the youngest of the family; my father was a jazz musician, my older siblings played 1970s folk and art rock from their bedrooms. I realized how much it meant to me. I began writing songs again – and it has led to my two recent solo albums Hendra and Fever Dream – but the urge to DJ never fully subsided, so I began to wonder what would happen if I applied the same principles I had applied to mixing deep house to folk and folk-rock and American Primitive and ambient electronic music; thinking about segues, matching keys and tempo, space echo, overlays of spoken word.
And so the Deep Folk Mixtape series was born. I don't really plan them. As the weeks pass I keep a notebook of music I stumble across that I think might fit, then an evening comes around when I go down into my studio and plug up a few FX, and start tinkering around until I get the first couple of mixes and crossovers planned; then it just flows. I do some mixes live through an old Rane mixer, some using software – both have their uses. I'm not a purist. I use Freesound.org for a lot of the field recordings to add texture; there are some beautiful recordings up there; there is a guy I follow who specializes in long slow recordings of the creaking of trees in the wind. I found the photograph I used for the artwork in a box of my grandmother's old souvenirs. It is my grandfather William Watt in full deep folk mixtape mode.
Simon Scott – Trees Return to Soil (Tompkins Square)
Ryley Walker – Heavy Water/I'd Rather Be Sleeping (Aquarium Drunkard Lagniappe Sessions)
Kieran White – Hummingbirds (Numero Group)
David Wiffen – One Step (Fantasy)
Gardening, Not Architecture – Constellations (Self-Released)
Terry Reid – Summer Sequence (EMI)
Susan Christie – Rainy Day (Finders Keepers)
Michael Chapman – Little Molly's Dream (Tompkins Square)
Jennifer Castle – Misguided (No Quarter)
Jana Hunter – You Will Take It and Like It (Woodsist)
Califone – Stiches (Dead Oceans)
Mixed by Ben Watt with additional space echo, found sounds and field recordings. Recorded early May 2016. This is a non-commercial, non-profit mix. If you like any of the artists featured, please seek them out and buy their music.
(Field recordings courtesy of nmorao, Bran, iggyf, espaisonor, snarfdude and kwahmah_02 at Freesound.org)
Related: Aquarium Drunkard Mixtape Archives